Afghan refugees have spent months in London hotels rather than being permanently resettled.
There are also reports of refugees being moved from hotel to hotel after registering with local services like doctors, job centres and schools.
The National News describes how refugees in the Camden Council Area were shipped off to another hotel near Gatwick Airport, making it hard for even English-speaking Afghani's to adapt to British life, as well as secure qualifications.
This lack of permanent housing is causing mental health issues for those affected, according to refugee, asylum seeker and refugee charity West London Welcome.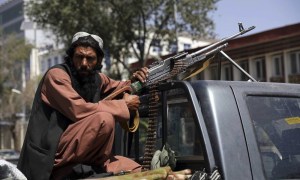 Westminster City Council leader Rachael Robathan said last week that refugees could be in Hotels for "up to a year", given the difficulty of finding refugees suitable housing.
She said: "Even the outer boroughs will say they have pressure on places. I'm very conscious that the children in the schools will be putting down roots and if they are not going to stay here it will be very destructive for them the longer they stay.
"The sooner families can be housed in their permanent home the better."
MyLondon reports that Westminster has placed almost 400 Afghan children into schools to date in the borough or in nearby Brent and Hammersmith and Fulham.
However 675 Afghan refugees are being housed in empty hotels in the north of Westminster.
Individual councils, like Wrexham, have previously made pleas for private landlords to make their properties available to Afghan refugees.
Last week Peterborough Citizens - encompassing schools, colleges, academy trusts, universities, churches, mosques, trade unions and charitable organisations – launched refugee Welcome Peterborough, an informal network to help with the resettlement of Afghan families in the Peterborough.
The UK government's Afghan citizens resettlement scheme was confirmed in August 2021 but is still not open. The scheme has the stated aim of helping 20,000 Afghan's to settle in the UK over five years.