Commercial auction houses Allsop and Acuitus have raised £405m from property sales so far this year – £96m more than the same period the year before.
Allsop has raised £312m so far in 2021, up from £251m in the first half of 2020.
Meanwhile Acuitus has seen its sales total grow from £58m to £93m over the same period.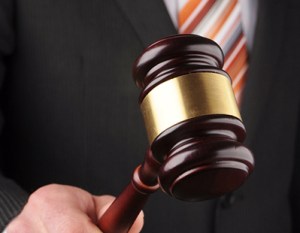 While the results suggest the market has rebounded strongly since the pandemic, retail lots in particular have been identified as a strong area.
In July Allsop raised £54m from retail alone, as the auctioneer sold the freehold of a building let to Boots in North London's Southgate, despite having a guide price of £1.2m.
Meanwhile two units on Hounslow High Street in London, which are let to HSBC but have the potential for redevelopment, sold for £3.5m.
Acuitus also reported strong retail activity, as the July sale of a freehold shop in Farnham with a guide price of £770,000 sold for £910,000, at a net initial yield of 6.76%.
Allsop and Acuitus are holding thier next auctions on 23 September and 24 September.
George Walker, partner and auctioneer at Allsop, said: "We're pleased to end the first half of the year on a high note, raising a total of £312m for 2021 to date.
"As domestic buyer confidence strengthens, we're also starting to see more interest from foreign investors, who bought almost 10% of the lots presented in the July catalogue.
"As the UK lifts nearly all of the remaining restrictions, we expect domestic buyers to continue buying with confidence, especially as we're seeing growing volumes of yield-hungry foreign capital in the market."
Richard Auterac, Acuitus chairman and auctioneer, said: "The first half of this year has seen the tech platform on which our auctions are now conducted come of age.
"The ease of access and convenience of our live-streamed auctions has been enthusiastically adopted by those who wish to invest in commercial property.
"As we head into the second half of the year, demand from private investors should remain on a continued upward curve as an increased universe of buyers target both secure income and asset management potential."