Homes worth less than €512,000 in Amsterdam must be lived in by the legal owner for at least four years – in plans designed to push buy-to-let investors out of the city centre.
This so-called purchase protection can be implemented from January 1 2022.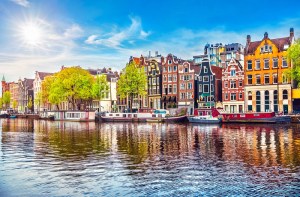 Some 60% of the homes in Amsterdam, the Netherlands, fall under the cap of €512,000.
Jakob Wedemeijer, Amsterdam's housing alderman, said: "It is unacceptable that people looking for a home are trumped by investors who buy homes to rent them out at sky-high prices.
"That is why we want to ensure that as many homes as possible can only be bought by people who will actually live there. Homes are for living in and not for making money."
There are exceptions if the house was already a rental at least six months before the sale, while they can still be rented to family members like children, grandchildren, or siblings.
Other large cities, like Utrecht, Tilburg, The Hague, and Groningen, are considering introducing measures to effectively push property investors out of the cities.