The build-to-rent sector accounts for a third (34%) of all new build delivery across London in 2021, research from rental platform Rentd has revealed.
The capital is a hotspot for build-to-rent, as just shy of half (48%) of the national total are constructed in London, at 7,123 completions.
Its proportion is growing, as it made up 29.2% of new homes in London the year in 2020.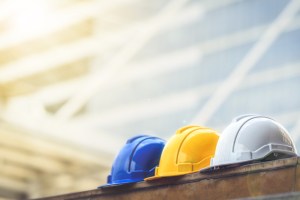 Ahmed Gamal, founder and chief executive of Rentd, said: "The new-build sector has evolved to deliver more than just bricks and mortar, with the lifestyle offering provided by new-build developments becoming as pivotal to their appeal as the property itself.
"So it's hardly surprising that this focus on better quality living to suit the modern resident has transferred so well to the rental sector and, in fact, it's more surprising that it's taken so long to happen.
"Despite its relative infancy, the build-to-rent sector has grown rapidly and there's no doubt it will continue to do so over the coming years, as it becomes a greater area of focus for the nation's housebuilders.
"Of course, we remain a nation of aspirational homebuyers and so while more of us are choosing to rent until later in life, we're unlikely to see build-to-rent eradicate this appetite to own our own homes entirely. But the sector does provide a fantastic alternative for the smaller proportion of the population who prefer the flexibility and easier freedom of movement that renting can provide."
Across the UK as a whole build-to-rent accounts for 7.2% of all new homes.
This growth has been more muted outside London, with the build-to-rent market share increasing from 4.1% to 4.2% between 2020 and 2021.