Properties that front onto two or more intersecting streets, known as corner plots, command a 38% premium compared to typical properties, research by estate agent comparison site GetAgent.co.uk has found.
Corner plot properties sell for an average of £399,505, a 38% price premium compared to a typical price of £289,807.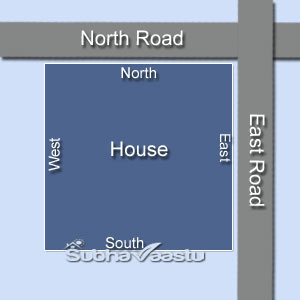 These properties are in high demand, as they tend to offer more overall space compared to a regular plot, allowing for more potential to extend a home, or the benefit of a greater degree of outdoor space.
They often provide a homebuyer with double the amount of on street parking, while they allow for a greater degree of light and ventilation, which can make a huge difference to the interior feel of a home.
Colby Short, co-founder and chief executive of GetAgent.co.uk, said: "We've become accustomed to homes flying off the shelves at alarming rates and for some astonishing prices in recent times, as a huge influx of buyers have fought it out for an inadequate level of property for sale stock.
"But even still, it pays to know what appeals to buyers before entering the market and the features and selling points that will not only differentiate you from the rest, but also help you secure a far higher sold price, even when compared to your next door neighbour.
"A corner plot property will certainly help you do this and the additional space, parking potential and privacy are just some of the reasons that a corner plot property will be in high demand amongst potential buyers.
"The good news is that you don't have to be a property expert to maximise your property's unique selling points. Any good estate agent should both recognise these unique features and advice on the price premium they can fetch in your local market, allowing you to price your property and market it appropriately."
In London a corner plot property in the capital will see you secure the biggest house price premium, selling for an average £972,341, an 81% increase on the general average house price of £537,920.
In the South East a corner plot could see you secure as much as 46% more than the average house price in the region, with the North West (44%), Wales (40%), the West Midlands (39%) and the North East (39%) also amongst the largest price premiums.
In Scotland, the East Midlands and South West, the additional cash splashed for a corner plot property is at its smallest margin, but even still, buyers are willing to pay 29% above the regional average house price to secure such a property.