Homeowner complaints about cowboy builders are increasing, meaning you need to be savvy when deciding who should conduct building work at your homes.
Homeowner complaints about cowboy builders rose by 31% between 2020 and 2021, while they're on track to maintain a similar level this year, analysis of Citizens Advice Bureau complaints from SGS Engineering show.
A total of 43,359 people in England were scammed by Cowboy Builders in 2021 and made an official complaint, while its estimated that the number will exceed 42,000 this year.
South East of England plagued by Cowboy Builders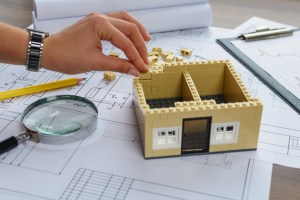 The South East of England is hit hardest by rogue traders, with 2,298 complaints made in 2022 to date.
The region also had the most complaints in 2019 (5,786) and 2020 (5,387), with most complaints to date in 2022 relating to window frames and doors (367).
Conversely, the North-East of England appears to have the most trustworthy tradespeople, as only 749 complaints have been logged so far in 2022.
In fact, the North-East has had the lowest number of complaints made to the Citizens Advice Bureau every year since 2019.
The North-West had the highest number of complaints made in 2021, with 6,787.
Checking up on tradespeople
When looking for a tradesperson you should check them out on Companies House, and speak to previous clients they have worked with if possible.
You should avoid overpaying before work has been completed, enforce a watertight contract on when payments should be made, and hold back enough money to prepare for the worst.
Graham Nash of Pinnacle Builders in Leeds won the inaugural SGS Local Hero Award for his work battling cowboy builders.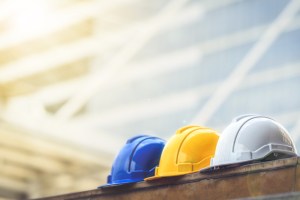 Nash has spent thousands of pounds in recent years rectifying the shoddy work done by cowboy builders and has fixed the homes of hundreds of grateful people who have been ripped off.
He said: "It is vital to have a full contract in place stipulating a breakdown of payment schedules with which the customer is 100% happy.
"Every customer should be looking to leave enough money aside that they would be able finish the project with another tradesperson should their original option leave the job unexpectedly.
"If there is a breakdown of communication between the homeowner and the tradesperson, then the crucial factor is how much money has been paid by the homeowner."
SGS Engineering provided tips on how to avoid being ripped off by a rogue trader
So, what are the signs that a homeowner should be looking out for?
The quoted price is suspiciously cheap: It makes sense to secure quotes from numerous tradespeople before starting a job, but price shouldn't be the only consideration. If the cheapest quote is hundreds or even thousands of pounds lower than the average and sounds too good to be true, it probably is. It could mean they are a cowboy builder or could not be experienced enough to give accurate figures.
They won't put anything in writing: If a tradesperson if unwilling to commit to putting a quote in writing, or to write up a contract, then alarm bells should be ringing.
They say they are in a trade association when they are not: A crucial step is to check if the builder does belong to the trade association. If they don't, it means they're untrustworthy and might even be committing a criminal offence
Asks for money up front: This is perhaps the most important step. A trustworthy builder won't ask you to do this and should have enough money as a business to cover materials. Money should only be released according to an agreed schedule upon each completed stage of a job. Do not pay large sums before work has been completed.
Not willing to offer references: Tradespeople should be open and honest about their previous work.
Too keen to start the job straight away: A common tactic of cowboy builders is to work extensively in one area before leaving without a trace.