Investors in The Netherlands are currently undergoing similar issues to the UK – landlords could leave the sector thanks to government intervention, which goes further than what's happening in the UK.
Last year landlords operating in areas where there are no rent controls agreed to limit rent rises to the rate of inflation from the previous year plus 1%.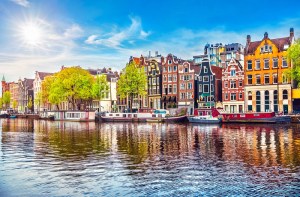 However housing minister Hugo de Jonge is indicating this is too much for tenants to contend with, given they will also have to contend with higher energy bills. A new cap is therefore planned for rental properties costing more than €763 per month.
The government previously increased the property transfer tax to private landlords to 9% and plans to hike landlord taxes to an even higher level next year.
It's no wonder therefore that some investors are questioning whether it's worth continuing.
Arnoud Vlak, director of property investor lobby group Vastgoed Belang told the Financieele Dagblad: "If this continues, then it will be very difficult for a landlord to make a profit on a rental home, and we should take into account that a lot of rental properties will be sold off…
"And that means there will be fewer non-rent controlled properties, not more."