Ryan Bembridge is editor of Property Investor Post
This year was defined by the stamp duty holiday, which ramped up housing market activity and persuaded many investors to make a move.
2022 could be more of a steady market, albeit there's still uncertainty regarding the impact of the Omicron covid-19 variant.
Here, at Property Investor Post we look at how you should focus your property investment in the New Year.
Inner city flats
It sounds counterintuitive, but after this year's clamour for space now might be a good time to invest in an apartment in a major city, because in the long run demand should push up the value of the property and the rents.
While the pandemic changed things by making cities less appealing – and this could continue to an extent due to Omicron – the long-term trend is for urbanisation.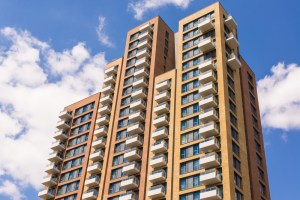 While there's likely to be a sustained work from home culture after the pandemic, people are still drawn to cities due to the social benefits. Being able to attend top class concerts or sporting events are some of the plusses of living in a major city.
Trevor Williams, a consultant economist and visiting professor at the University of Derby, urges landlords to think about the years ahead when investing.
He said: "In my opinion it's a buying opportunity – when properties are falling back in cities then buy.
"We're seeing that people moving out during the pandemic are moving back. Human beings are drawn to cities for more than just work."
For landlords you wonder whether some of the value has gone out of the commuter belt, given how demand has shaped up in the past year.
Lucy Barrett, managing director of Vantage Finance, says she's seen lots of interest in Buckinghamshire, Hertfordshire, and Surrey.
However she added that "the challenge is making a rental investment stack up where values have soared".
Flats vs houses
Professor Trevor Williams argues that tenant demand is higher for flats compared to houses, especially as families are getting smaller.
This means landlords with apartments are likely to have sustained demand from tenants in the long run, providing they're in an area where economic activity is taking place.
Landlords buying properties in areas with numerous apartments may also have a chance of buying at a good price, because there's more new supply than with houses.
The one hiccup is fears around cladding and EWS1 forms with taller buildings, so landlords need to be aware of what they're getting into before buying a high rise apartment.
Becky Fatemi, founder of Rokstone, London estate agents, said: "While the perfect family home with balconies and outside space is in high demand, flats present good value at the moment too.
"With 'mom and pop' landlords finding the tax burden too heavy and overseas students fleeing, the market was flooded with one- and two-bedroom flats for sale in Prime Central London."
There are definite advantages to owning houses however, as you may be able to profit from stronger house price growth depending on the region.
Indeed, if the supply of new houses compared to apartments is squeezed, that could push up prices for the former compared to the latter.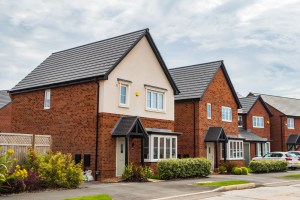 Ray Boulger, senior technical manager of John Charcol, said: "At the moment a number of new homes being built seem to be focused on flats.
"The obvious consequence of that is the price differential between small properties in city centre flats and larger properties further away is going to increase.
"I think we will continue to see houses as opposed to flats and properties away from cities outperforming the rest of the market."
There seems to be mixed messages on whether it's better to invest in a house or an apartment, so perhaps the two tenures will be relatively balanced in the years ahead.
What matters it the supply of houses or apartments in a given area, so you should check on upcoming developments in a region you're looking to invest in if you're looking to profit from strong price inflation.
HMOs – where the big yields are
While they're unsuitable for investors who lack experience, you can likely get more value from a property by turning it into an HMO.
Lucy Barrett, managing director of Vantage Finance, told Property Investor Post this has been a big growth area in 2021.
She said: "Purchasing ahead of planning permission being granted is where you can find the strongest returns.
"We are talking to more landlords looking to do this early on in their property journey because buying more vanilla buy-to-let property is less exciting in today's market but funding can be tricky where the client is doing something with planning and/or development risk without experience."
Care homes, hotels, guest houses, Airbnbs, or even larger blocks can be converted into a profitable HMO – if you're up for a challenge.
Railway links – Crossrail, HS2, East West Rail
When deciding where to buy landlords should always look to regions where there are public infrastructure projects taking place.
The major railway developments are prominent examples, as they connect people to the work and culture of a city.
A high-profile example would be Crossrail, a railway construction project in London, as well as HS2.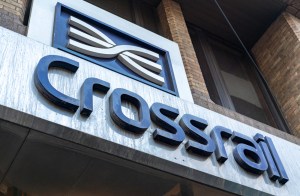 The likes of Stratford, Forest Gate, Ilford and Brentwood are examples of areas that will be enlivened by the Crossrail.
With HS2 meanwhile places like Crewe and Warrington likely to be given a boost due to the impact of the new rail line.
Of course, the recent scrapping of the Eastern leg to Leeds demonstrates that it can be hard to predict the future when speculating on regions set to be connected with new transport projects.
It gets less coverage but there's also The East West Rail project, connecting Oxford and Cambridge – so investors could look into the areas in between.
Northern growth expected
It's expected that the Midlands and the North of England will close the house price gap with London and the South East in the years ahead.
Indeed, Rightmove has predicted that that everywhere from the Midlands northwards, including Scotland and Wales, will see house price growth above 4%.
In the past couple of years the North West and North East have been some of the highest growth areas.
In September Property Forcaster identified Washington, Hartlepool and Sunderland – all in the North East – as areas with lots of investment potential.
Clearly prices are far lower as you head North, so these markets are likely to be suitable for investors looking to cut their teeth as landlords – although we'd recommend you live at least a fast train ride away from the area to property manage the property.
Kevin Shaw from property service firm Leaders Romans Group told Express.co.uk: "Investors purchasing in the Midlands and North are benefiting from preferable mortgage deals with better loan to value ratios, improving yield and monthly cash returns on investment.
"It's because of this - despite historically strong equity growth in the south – buy-to-let activity has been more prominent in the Northern towns in 2021 and we expect this to continue in 2022."
Prime London
Investors with deep pockets may be able to find some value in Prime London in the years ahead.
Throughout the peak of the pandemic prices in the core of the capital dropped by between 20-30% on some properties, so investors may be able to profit from the recovery.
Becky Fatemi, founder of Rokstone, said wealthy buyers are being pulled back to the city after moving to the likes of The Cotswolds, Cornwall and upmarket towns during the pandemic.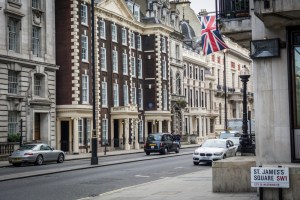 She said: "For the emotional buyer, the opening up of what London does best – hospitality and culture – in the summer also drew them back in. But, deeply affected by the pandemic and lockdown, their priorities are changing.
"They want to be close to the action, they want beautifully finished, high quality homes, but they are now prioritising private gardens, resident-only London square gardens and their own front doors.
"They also want all luxury facilities within their home – such as wellbeing suites. As a result we are seeing heightened activity in Notting Hill and Holland Park, where there is a little more space.
"While I do not expect to see a repeat of the ferocious recovery of inner London after the global financial crisis, momentum is building once again with analysts across the industry forecasting the fastest house price growth across the capital over the next five years to be in the heart of luxury London."
Birmingham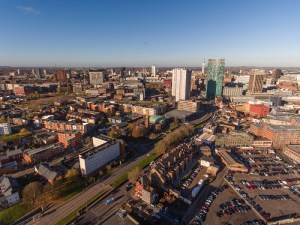 We've already talked about railway projects, but if you're thinking of investing in a town or city you should look at whether they're attracting investment.
Birmingham is one city set to be enlivened, as its Big City Plan will improve transport connectivity, create seven new quarters of the city, 28km of cyclist and pedestrian routes, 5,000 new homes.
A number of top engineering jobs are now set to go to Birmingham and the West Midlands, so you shouldn't rule out investing in the UK's second city.
Liverpool
Liverpool, where prices average at £194,744 according to Zoopla, has been extensively redeveloped in recent years.
Currently The Strand and the waterfront are being transformed.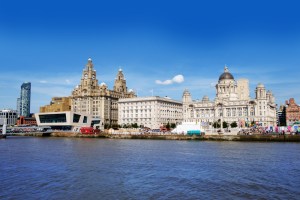 The city is feeling the effects of other developments, like Knowledge Quarter, a £2bn inner-city regeneration project that significantly improved education in Liverpool city centre. As a result the area is home to the Royal College of Physicians and three universities.
Then there's Liverpool Waters, an upcoming £5.5bn inner-city regeneration project introducing five new neighbourhoods to Liverpool city centre.
Clearly this city could be a growth area.
Manchester
The Manchester property market has been a strong performer in recent years, and this is set to continue.
Notably it contains MediaCityUK, the £2bn project which attracted the BBC and ITV.
In terms of upcoming projects the £1bn Northern Gateway Redevelopment will see the creation of new leisure and commercial spaces and new transport links and public spaces.
Then there are plans to expand and develop Withington Village, a suburb in south Manchester.
Leeds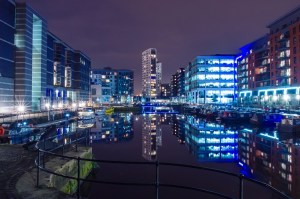 Leeds is also attracting investment, as South Bank Leeds will see the redevelopment of 250 hectares of land, creating 35,000 jobs and 8,000 homes.
This could attract newcomers into the city, both in terms of individuals and businesses.
Notably Channel 4 has moved its headquarters to the new Majestic development in City square – could this have a similar impact to the media firms now occupying MediaCityUK in Manchester?
Slough
It may not be a glamorous name, but the £3bn Slough Urban Renewal project is another development happening in the Berkshire town, creating two million square feet of office space and 500,000 square feet of retail space.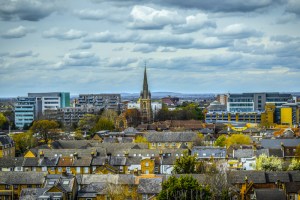 Combined with being connected with Crossrail, this could give Slough a new lease of life in the years ahead.
The Heart of Slough development has already rejuvenated landmarks like The Curve cultural centre.
Conclusion
Landlords may be able to get a good deal on a flat this year by taking advantage of market conditions that drove people towards houses further afield in the past year.
For the biggest returns HMO conversions are an option, but you should do your homework and speak to an expert about the process of securing planning permission before taking on an ambitious development like that.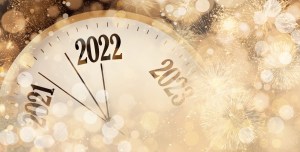 Investors should consider regions connected by upcoming rail projects, as well as cities with strong ongoing investment.
For many landlords buying in the north could be more attractive due to the lower house prices and stronger yields, though some could still profit from London being in recovery mode.
As with any area, check what housing and infrastructure developments are taking place before deciding where to invest.
More properties may serve to keep house prices in check, but you could also use this as an opportunity to get a good deal if an area is flooded with stock.
Next year is likely to be steadier than this one, because there's no stamp duty holiday. However there's still opportunities for strategic investment, whatever your experience level.