Bond Wolfe's March auction has lots of plots of land going under the hammer.
They can be found across the UK with everything from digger-ready sites with planning permission to small plots of derelict land.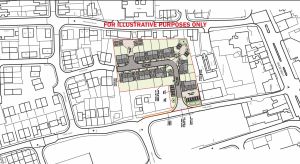 The headline lot is likely to be the former British Gas depot site at Chase Street, Wisbech, Cambridgeshire, a 1.25 acre site with planning permission for 19 two storey, three bedroom, homes which has a guide price of £175,000+.
Over in Bloxwich, land to the rear of The Bell Inn, off the Green, extends to about 0.15 acres and has planning permission for a three storey block of eight apartments with associated car parking, with a guide price of £120,000+.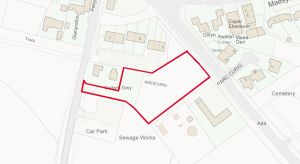 Bond Wolfe said it expects strong competition for a greenfield site of 0.73 acres on land at Penybont Farm, Llangurig, Llanidloes, Powys, which has full planning permission for eight dwellings and a guide price of £88,000+.
Colin Totney, land and development surveyor at Bond Wolfe, said: "This is an impressive range of opportunities across a wide geographical area, further demonstrating the reach of our auctions and the popularity of this kind of lot with our regular clients."
Over in Nottinghamshire, the former butcher's shop at Portland Road, Nether Langwith, has elapsed planning permission for a two storey, detached, two bedroom house. It has a guide price of £5,000+.
A former wash house on a site of about 1,700 sq ft in Sarver Lane, Dilhorne, Stoke-on-Trent, Staffordshire, has a guide price of just £1,000+.
In Birmingham, a 0.24 acre site of land and derelict garages at the rear of Shutlock Lane, Kings Heath, has a guide price of £95,000+.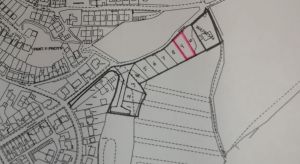 Plot 9, Nant Farm Road, Six Bells, Abertillery in Gwent, is a freehold parcel of land with a guide price of £12,500.
Two separate lots of land in the same area of Abermule, Montgomery, Powys, will be offered under the hammer with no reserve. Plots 18 and 19 and plots 20 and 21 are part of a larger parcel of land comprising 28 plots in a woodland setting.
Similarly, another series of six lots at Conisbrough Denby Line, Garden Lane, Cadby, Doncaster, is offered with nil reserves on all. They are plots 15 and 16, with the further lots available on Bond Wolfe's website.
These are among 199 lots that will appear in Bond Wolfe's next auction which starts at 9am on Wednesday 30 March. The auction will be livestreamed via Bond Wolfe's website with remote bidding by proxy, telephone or internet only.