London has been rated the best city in Europe for investment and development opportunities in the years ahead by PwC.
Private equity investors appear to think London offices are undervalued, while it's thought that London can reinvent itself as a tech hub – with Facebook, Google and Amazon already having a strong presence – and by promoting life sciences after Brexit.
One private equity investor is quoted as saying: "Everyone was talking down London because of the pandemic and Brexit.
"But then a year later they will say that it is undervalued, and they will run to London."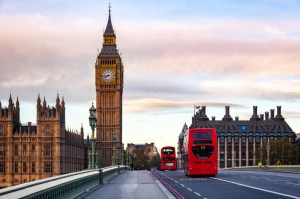 This is despite expectations that London and Paris will see major changes in the use of office space going forward, owing to the high cost of occupation and commuting.
While there's positivity, it's thought that 2022 will be a 'transitionary year', as Europe needs to recover from the impact of the pandemic over the course of three to four years.
Real estate professionals are said to be on high alert for the next disruptive event.
In the UK the impact of Brexit is still a fear, while in Germany there's the ramifications of the recent election. Across Eastern Europe investors worry about political rows.
Property professionals are less worried about the end of government support packages. The reasoning, according to PwC, is "in a world already awash with capital, pockets of distress would make a welcome change – and the spectre of an economic crash has all but vanished".
Other cities looked at favourably by investors are Berlin, Paris, Frankfurt and Munich, making up the top five cities for real estate prospects.