The cost of renting in London has increased by 15.7% in the past 12 months, making the capital the fastest growing region.
However this figure has been distorted by surging rents in areas for the super rich in central London, where a huge year-on-year growth of 33.6% contrasts with growth of 11.6% in outer London.
Following these increases rents stood at £2,624 in inner London and £1,847 in outer, Hamptons analysis shows.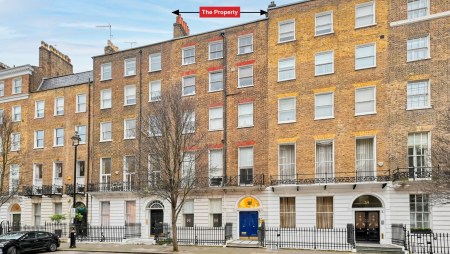 The second fastest growing region is the South West (13.4%), followed by the North (10.3%). The area with the lowest rental growth is Scotland, at 5.2%.
Despite the huge surge in the cost of renting, last week's base rate rise means renting is now marginally cheaper than buying based on monthly costs, provided you have a 10% deposit.
Aneisha Beveridge, head of research at Hamptons, said: "Rising interest rates are set to swing the scales for would-be first-time buyers. For the last 11 months it's been cheaper to buy with a 10% deposit than rent due to rental growth running hot and mortgage rates near record lows.
"But yesterday's Bank of England base rate hike will change this once again, pushing the cost of buying back above renting – a reversal of pre-pandemic times when the average buyer saved nearly £800 a year by owning rather than renting.
"For many buyers though, it isn't just the challenge of servicing higher monthly mortgage repayments, it's saving up for a deposit which remains the big barrier.
"Over the next year or so we expect several further small interest rate rises, with mortgage rates set to peak around the middle of 2023 which will add to the cost of buying in cash terms.
"We also expect rental growth to slow later in the year as rising living costs squeeze affordability. By this point it will mean that for new buyers with smaller deposits, the monthly cost of purchasing a home will be significantly higher than renting one."
Across Great Britain typical rents stood at £1,152 in May, 11.5% of £119 higher than the same month last year.