Higher mortgage costs are worrying British families, as one in two (48%) are concerned about missing their repayments, research from MetLife UK shows.
It's no wonder some are nervous, as 42% have no savings to fall back on if they found themselves unable to pay their mortgage, up from 40% in 2021.
Indeed, over two thirds (71%) of people surveyed would be unable to cover their mortgage repayments for more than two months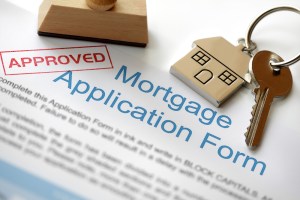 Rich Horner, head of individual protection at MetLife UK, said: "The Chancellor made it crystal clear that tough decisions are necessary to keep mortgage rates down.
"However, there are still real pressure points affecting potential first-time buyers and current homeowners that need addressing quickly.
"For those with a mortgage, many are starting to see their monthly repayments rise in line with rising interest rates.
"With the uncertainty around how high interest rates will go and the ongoing pressures on the cost of living, the worry of meeting payments can be daunting."
The Bank of England base rate currently stands at 3%, following a steep increase of 0.75% in November.
The next Bank meeting stands at 15th December, and it remains to be seen whether another increase will be on the horizon.
Members of the Monetary Policy Committee are rising rates in a bid to keep inflation under control, as the UK inflation rate was as high as 9.6% in October.
However doing so could make loans more expensive, hitting mortgaged households and halting property investment.