House price growth slowed in the past month but still has a huge growth rate of 10.7%, Nationwide's House Price Index shows.
However on a monthly basis prices have only increased by 0.3%, which suggests that the market is cooling off.
Prices currently average at £271,613, a monetary increase of around £26,000.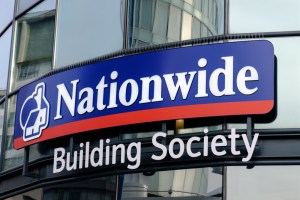 Sarah Coles, senior personal finance analyst, Hargreaves Lansdown, said the house price situation is like lunchtime for a mountain climber– if you focus on how far you've climbed earlier it's easy to miss that you're not going anywhere in a hurry.
She said: "As the Bank of England raises rates to keep inflation under control, this also puts a dent in buyer enthusiasm. Mortgage rates are still low by historic standards, but they are rising every month, which raises the spectre of much higher payments further down the line.
"The question is whether we will see prices slow to a crawl, stagnate, or start to drop if we see a recession.
"An awful lot depends on things we don't yet know – including how high interest rates will go, how deep any recession might be, the impact it could have on jobs, and whether this is serious enough to cause real damage to the property market.
"Certainly the risks on the downside are starting to build. We're seeing the first predictions of price drops, and while these are currently a few voices in the crowd, they're highly unlikely to be the last.
"For anyone planning to buy right now, it's going to give them pause. The desperate dash for property at a time of rocketing prices may be over. Buyers have time to consider whether this is a move they can really afford, and whether they'll still be happy they made it if prices pull back later in the year."
Robert Gardner, chief economist at Nationwide, agreed that the market is slowing down.
He said: "The market is expected to slow further as pressure on household finances intensifies in the coming quarters, with inflation expected to reach double digits towards the end of the year.
"Moreover, the Bank of England is widely expected to raise interest rates further, which will also exert a cooling impact on the market if this feeds through to mortgage rates."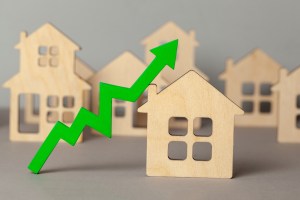 Mortgages are currently in the 3 to 4% range depending on the length and loan-to-value, reflecting lenders' increasing cost of funds and their desire to moderate volumes, according to Mark Harris, chief executive of mortgage broker SPF Private Clients.
He said: "Specialist lenders are repricing upwards and/or streamlining their product ranges, meaning borrowers need to move quickly to secure rates."
The highest growing region is the South West, with annual growth of 14.7% year-on-year.
This is followed by East Anglia (14.2%) and Wales (13.4%), the latter of which saw the steepest price growth last month.
Tomer Aboody, director of property lender MT Finance, said: "The South West saw the biggest increase in prices due partly to comparatively lower values to start with but also down to the extra space which house buyers are able to buy in these locations compared with London.
"The capital remains the most expensive part of the country in which to buy property, which is why it is seeing the slowest growth due to problems with affordability and relative lack of buyers able to buy."