Portugal's house prices rose by 9% year-on-year to €370,372 in September, as the country begins to bounce back from the impact of Covid-19.
The country has started relaxing its restrictions on restaurants, shops and shows, while fully vaccinated UK travellers can now travel to the nation without a test.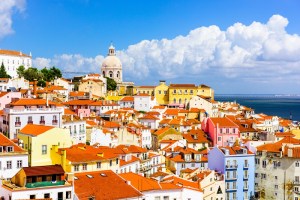 In Portugal 84.7% of the population are fully vaccinated compared to 67.2% in the UK, according to Our World in Data.
Lisbon prices are up 11% year-on-year to €592.960, while they rose by 7.8% in Porto to €329,074.
Regionally the biggest uplift was seen in the city of Évora in the south of the country, where prices have increased by 18.1% year-on-year to €239,869. There's also been an 18% uplift in Madeira.
In September alone the district that stands out with the largest price increase over August was Viseu, with a growth of 2.9%.
In second place is Faro, with an increased percentage price variation compared to the previous month of 2%.
The rental market has gotten cheaper in Portugal, with prices falling by -4.2% year-on-year.
Portalegre registered the highest percentage increase of 39% in the average advertised price, with the average monthly rent going from 313€ to 435€ in September 2021. Guarda also presents a percentage increase of 32.3% and Bragança an increase of 23%.
The districts that recorded the largest percentage drop were Viseu with -7.6% (from €477 to €441) and Beja with -4.2% (from €549 to €526).