More agents are buying rent protection insurance for their landlords in the current climate, data from Goodlord and Vouch has found.
Some 17% more letting agents are purchasing the insurance compared to this time last year, which typically help cover legal costs associated with evictions or the recovery of rent arrears. They also ensure landlords can receive income whilst properties involved in any disputes are vacant.
It's thought that stretched tenant finances thanks to rising energy bills and inflation are leading to landlords and agents taking extra precautions.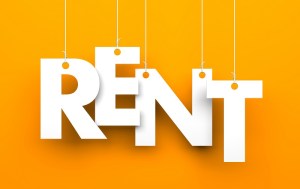 Oli Sherlock, director of insurance at Goodlord, said: "There was a big uplift in demand for rental insurance products during the pandemic, but this demand has only intensified over the last year.
"As the economic waters become choppier, agents are quite rightly altering their proposition to support landlords accordingly - loss through non-payment of rent can have major consequences for individuals.
"Those that have insurance in place can safeguard against this and ensure they have the support needed to legally and constructively navigate any issues that might arise."
According to Goodlord's monthly Rental Index, average tenant income is 12% higher year-on-year across England.
But, with rental costs now 10% higher compared to 2021, combined with rising utility bills and spiralling food prices, tenants are feeling the pressure.
As introduced by Chancellor Jeremy Hunt in the Autumn Statement, energy prices are set to rise in April 2023, as the government reduces its financial support for households.