Overseas buyers are being targeted by fake developments where the operator has no intention of finishing the project, as law firm Primas Law uncovered four in Manchester and one in Blackpool.
One case saw investors approached to invest in apartment blocks to rent out in Manchester, but the building wasn't being developed, and was instead being run as a hotel close to Sir Matt Busby Way in Trafford.
The scheme operator transferred its ownership to another company, seemingly in a bid to make it harder for investors to regain their money.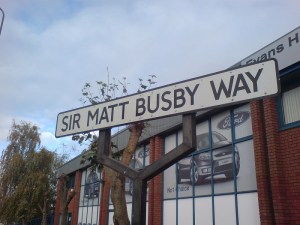 Hannah Wilson, commercial litigation associate at Primas Law, said: "Over the last 12 months at Primas, we've seen a huge spike in overseas investors being targeted to invest large sums of money in property schemes, with the promise of significant financial return.
"Schemes like this are usually an attractive, low-risk offering for overseas investors, as they come with the benefits of dual income and the security and stability of bricks and mortar assets.
"However, we've since seen a rise in cases whereby it's clear that the scheme operator had absolutely no intention of ever finishing the development, and/or paying the investors the funds they committed to upon signing the contract."
In each case the scheme operator sets up a special purpose vehicle - i.e. a limited company set up for a particular development which has limited assets - to be the forefront of the development. They then purchase an easily divisible property such as a hotel or student accommodation and divide the property into rooms to sell to individual investors.
Until all rooms are sold the investors are paid interest to give the impression that the scheme is still under development, though once all the rooms are sold the scheme collapses and there is no money left to pay to the investors.
Wilson urged investors hit by these scams to instruct legal experts as soon as possible to give themselves a better chance of getting their money back.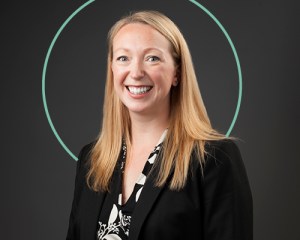 She added: "We've been successful in acting on behalf of these investors and are well experienced in proceeding against scheme operators.
"It is, however, somewhat disappointing that these scheme operators continue to con people out of their money in a UK system that off-shore investors think is a secure place to invest."
These scams are targeting Hong Kong buyers in a big way.
Hong Kong residents are eligible for a unique visa in the UK, which was introduced last year in response to the Chinese government impeding on their democratic freedoms, so they have a strong case for having a presence in the UK property market.
The Manchester development was advertised as being in an "affluent area with superb travel links to the city centre", each apartment was sold with a view of being an investment property which would come with significant rental value.
The scheme operator had no planning permission to develop the hotel into the advertised apartment block and Primas discovered that the property had undergone no development and was indeed still being advertised and ran as a hotel.
It turns out the scheme operator had transferred the development to a connected company at a significant undervalue, which Primas said was likely in an attempt to remove all assets from the scheme operator so that no money would be payable to the investors.
Primas applied for a court order to transfer the ownership of the property to the investors. At this point, the investors are in discussions as to whether they will arrange for the property to be developed into the promised apartments or whether they will arrange for the property to be sold.
Either way, the investors were able to regain at least some of the money which they paid to the scheme operator. The investors have also been awarded costs against the scheme operator.