The London markets of (51%), Barnes (51%) and Wandsworth (48%) are home to the current highest demand for Prime properties, according to analysis from agent Benham and Reeves.
Barnes (+7%), Highgate (+7%), Wandsworth (+6%), Wimbledon (+6%) and Maida Vale (+6%) have seen the largest quarterly uplift in demand.
On an annual basis, Canary Wharf (+14%), Battersea (+10%) and Victoria (+8%) have enjoyed the biggest turnaround in buyer demand.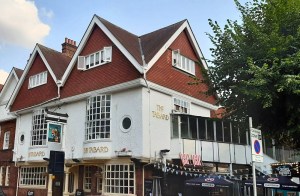 Marc von Grundherr, director of Benham and Reeves, said: "It's been a fairly slow start to the year for the prime London market and there's no doubt the uncertainty caused as a result of the Ukraine conflict has added to the post-Christmas lethargy that traditionally dampens buyer appetites during the first quarter of the year.
"But since then we've seen a real mark of intent from high-end buyers, with demand for prime homes starting to climb, particularly across the super prime market.
"While the more peripheral areas that gained pandemic popularity are still in high-demand, we've also seen a strong uplift in appetite for prime homes in Canary Wharf and Victoria, which is extremely promising where the overall health of the city is concerned.
"In addition to these more professionally focused hubs performing well, demand is also returning to the traditional prime heartlands of Belgravia and Fitzrovia and this is a sure sign that we're in for a strong year ahead."
While buyer demand for properties worth more than £10 million remains -1% down on an annual basis, there has been a notable +4% increase between the first and second quarters of this year.
Fitzrovia, Hampstead Garden Suburb and Wimbledon rank as the current hottest spots of the super prime market, where 25% of all homes listed above £10m or above already under offer or sold subject to contract.
While Fitzrovia and Hampstead Garden Suburb have also seen some of the largest quarterly growth, it's Belgravia that has enjoyed the best Q2 performance, with buyer demand climbing by a huge 34% since the start of the year.