There's a growing disparity between population growth and the number of homes being built in some regions of the UK, which goes some to way to explaining why house and rental prices continue to rise.
The population grew faster or at the same pace as the number of homes in 150 out of 309 local authorities, with the biggest shortages being found in London.
Indeed, Barking and Dagenham has seen the third highest population growth, which has put significant pressure on the housing supply in the region.
The population is also rising faster than supply in major cities like Manchester and Birmingham.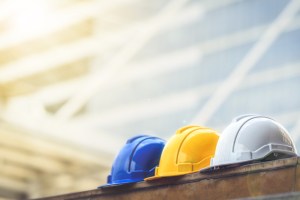 The analysis comes from Sky News, which unsurprisingly concluded that areas where population growth is outstripping new supply tends to have the highest price growth.
For example the cost of buying a property has doubled in some London boroughs like Waltham Forest, Barking and Dagenham, Hackney, and Lewisham, where supply is failing to keep up.
Tom Bill, head of UK residential research at real estate consultancy Knight Frank, said: "House builders face red tape, they face uncertainty over government support initiatives like Help to Buy.
"Often it's not as straightforward as going in and plugging a hole in supply."
Supply typically rose faster than the population in rural areas, especially in the North of England.
Richmondshire's population fell around 5% between 2011 and 2021, while the number of residential properties increased by 6.8%.
In nearby Hambleton meanwhile the number of homes increased by 9.5% while the population grew 1.8%.
A spokesperson for the Department for Levelling Up, Housing and Communities, told Sky News: "Comparing population growth with new houses built does not take into account those who live together.
"A more meaningful analysis is to compare the number of households - between 2011-21 there were 1.9 million additional homes in England, while the number of households increased by 1.37 million.
"We remain committed to reaching our target of delivering 300,000 homes a year and just before the pandemic struck housebuilding reached the highest level in 30 years - with over 242,000 new homes built.
"We're investing £11.5bn to provide up to 180,000 affordable homes across the country, alongside a £1.8bn investment to support the regeneration of brownfield land, delivering more local housing, transport and better infrastructure for local communities."