More young people are turning to property auctions, according to the demographics visiting the Auction House website.
Between 2019 and 2021 there's been a 441% rise in the number of 18-24 year olds visiting. Meanwhile there's been a 42% increase in the number of 25-34 year-olds getting involved.
On the flipside users between 55-64 have dropped by 19%.
Compared to the whole of pre-Covid 2019, money raised by the auctioneer in 2021 jumped by over a third from £439.7m to over £600m.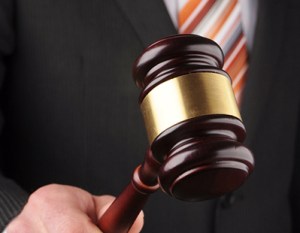 Jeremy Prior, managing director, Auction House, said: "The pandemic has created a seismic shift in how the market operates, with impacts which will probably last forever. Lockdowns and social distancing mean that we have had to focus on a mixture of livestream and online auctions, which itself has turbo-boosted involvement by a younger demographic."
"We were the only traditional, non-conditional UK property auctioneer to successfully sell over 3,600 lots last year – a nine per cent rise compared to 2020 and raising a total which was up year on year by over 35 per cent - an increase of £158.8m.
"Looking ahead, we fully expect the number of properties going under the hammer to rise, especially with the increase in distressed stock hitting the market because lenders will continue disposing of assets after an enforced interval, now that the courts have re-opened.
"This is likely to attract more buyers to the market – especially from a younger demographic who will reach out to auction because they want the transparency and certainty of the process and don't want to be stuck in a chain, as is still regularly happening in the world of private treaty sales.
"Even as restrictions lift in the coming months, we think that now people have experienced the ease and comfort of buying property in a livestream or online auction, they will want to continue doing so from the comfort of the home or place of work."