House prices only rose by 0.1% between April and May – indicating that this period of rapid increases is coming to an end, Zoopla's house price index shows.
Annual growth still stands at 8.4% due to previously steep rises, confirming the trend also witnessed in the Nationwide house price index.
According to Zoopla Wales saw the highest price growth, at 11.4%, while London saw the lowest at 3.9%.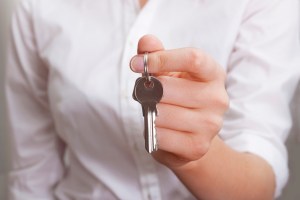 Gary Wright, co-CEO of payment technology firm flatfair, said: "The house price growth frenzy may have ended, but this does little to ease the affordability crisis that has plagued the country over the last decades, where in London prices are a staggering 13 times median earnings.
"Despite this, the government seems committed to expanding Right to Buy. This misses the problem – most simply can't afford a house at these prices.
"We need to come to terms with the fact that renting is becoming the default, and shift focus to supporting Generation Rent. A start would be reforming how we approach deposits by encouraging deposit alternatives, releasing funds to cash-strapped renters at a time when many are struggling with spiralling costs."
While London lags behind the other regions, there is a broad range of price growth in the capital.
Homes in Barking and Dagenham have registered an average rise of +7.2% over the last 12 months, while those in Havering have risen by +6.9%. In contrast, average home values in Camden and Southwark are up just 1.8%.
London estate agency Chestertons compares May 2022 to the same month last year and reveals a 57% uplift in buyer enquiries whilst the number of available properties to buy has declined by 14%.
The continued imbalance between supply and demand, says Chestertons, will put further pressure on the capital's housing market and property prices.
Richard Davies, its managing director, said: "May of this year even surpassed May 2021's performance when we had the added stamp duty incentive. We registered a monthly year on year uplift of 57% in buyer enquiries and 19% increase in offers being made. This confirms that buyer confidence has returned despite economic challenges and that house hunters are eager to find their property before any further interest rate hikes."
"As the UK's capital, London's property market remains a hotspot and attracts a wide demographic of property buyers. Our branches receive enquiries from families, couples and investors but, particularly post-pandemic, we are seeing an uplift in the number of international students, international buyers as well as office workers who require a pied-à-terre closer to work.
"With the Bank of England putting up interest rates more than once this year, many house hunters have established a stronger sense of urgency to buy before further rate hikes. Therefore, last month's increase in the base rate would have driven buyer enquiries in May."