Israel Moskovitz is founder of the Avon Group
Before the turmoil that spread through Downing Street recently, Boris Johnson revealed that he was considering plans to introduce a 50-year mortgage plan. As more people try with no luck to get on a property ladder, options such as these longer-term mortgages become attractive methods for buyers to take that first step. Considering last year, the average employee working full-time in England could expect to pay 9.1 times their earnings on purchasing a home, people are exploring different options to try and get on the property ladder.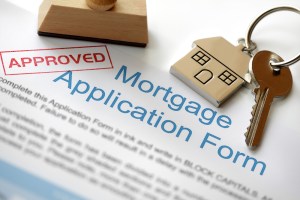 Now, it seems the first 50-year mortgages could be seen in the market soon. This week, it was announced that a new UK-based specialist lender has entered the market and plans to offer mortgages with fixed rates of up to 50 years. Initially, Perenna will offer fixed term loans of up to 30 years, before introducing options that last for even longer.
Prospects of a 50-year mortgage can be a little daunting, but for many first-time buyers in the U.K. it is important the government explores options allowing them to purchase a home. The plan for these mortgages would be that they could be transferable to other properties, offering some flexibility. If this were the case, it will allow buyers to build up equity, rather than paying rent. Under this plan, buyers would be able to borrow considerably more, and spread the payments out over a longer period - even up to eight times their income, more than current offerings according to potential providers. Many commentators feel the plan to offer these longer-term mortgages, will appeal to first-time buyers who can't pass affordability tests for existing products.
So, what are the drawbacks? Many consumers feel uncomfortable passing debt onto what will most likely be their children or other close relatives in the event it has not been paid off. However, the chances that the mortgage will be bequeathed with these higher value loans is greatly increased. There is also the risk that the longer-term fixed rate could be more expensive over the course of the borrowing period. So, whilst you may have lower monthly payments, you may end up paying more in the long run. There's also the risk of higher break charges. Plus, the fact the government is endorsing initiatives such as this one, ignores the most prudent solution to the housing crisis which is a political push to accelerate the building of new houses. The most fundamental issue in the U.K. housing market is that of housing supply, and this mortgage solution does nothing to tackle this.
However, as homeownership levels continue to fall, the prize for a government that can bring levels up is substantial, and so more unconventional methods to get people on the property ladder, such as these mortgages, are rightly being considered.