Propertymark is reminding agents to be ready for significant alterations to the way they carry out Right to Rent checks from 1 October 2022.
The changes are taking place due to a combination of the end of Covid adjusted checks, the expiry of the Brexit transition period, and the Home Office digitisation process.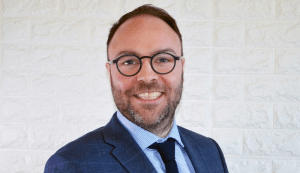 Timothy Douglas, head of policy and campaigns at Propertymark, said: "A combination of factors mean it isn't a straight return from video checks to in-person checks. There are different requirements depending on the status of the prospective tenant that agents need to familiarise themselves with."
Face-to-face checks must resume for British and Irish citizens replacing video calls which have been allowed since the start of the pandemic.
Agents can still complete the checks digitally, but to do so will be required to sign up to a UK Government-certified and paid-for digital identity service provider (IDSP).
Checks on overseas nationals will need to be made either via the Home Office's real-time and free-to-access system using a digital share code and date of birth that the applicant must provide or using an IDSP.
For EU citizens without settled or pre-settled status, the list of ID eligible for checks has also been slimmed down because they must be processed as overseas nationals.
Douglas added: "The new system of identity service providers offers the prospect of taking some of the work and risk away, but there are costs that agents will need to factor in which cannot be passed on under the tenant fees legislation.
"With high demand for rental properties it is vital that agents are aware of the changes and understand the different ways that checks can be carried out."