There are more commercial lots going to auction compared to last year, indicating that the sector is on the up in terms of activity.
In September 2022 there were 3,569 commercial lots across the UK of which 2,729 were sold, which represents an increase of 16.9% and 13.0% from October 2021.
This is the reverse of the trend being seen in the residential sector, where lots and sales are both down.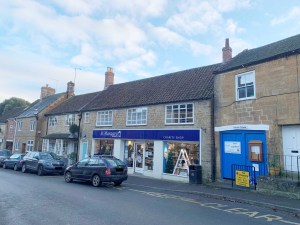 In September this year there were 20,612 lots and there were 16,095 sales, down 6.6% from 22,067 lots and 7.2% from 17,349 lots in October 2021.
It's possible the nervousness from the financial markets has impacted the appetite of buyers and sellers in the residential space, but it seems commercial investors remained undeterred.
Indeed, the amount of cash changing hands for commercial property has risen by 14% to £175.8 million.
The research comes from Essential Information Group, which listed 82 auctions that took place in September.
Between July and September this year the number of lots on offer was in the up in London (97%), the East Midlands (61.9%), Scotland (57.9%), the North East (27.6%), the West Midlands (24.4%), Yorkshire and The Humber (23.4%), and the North West (14.2%).
However they fell in the South East Home Counties (-24.9%), Wales (-21.1%) and the South West (-9.5%).