The average cost of buy-to-let mortgages has started to drop after the peak induced by the disastrous mini-budget, data supplied for by moneyfacts shows.
The typical cost of 5-year fixed rates peaked at 6.80% on the 18th October, but they've since fallen back to 6.57% as of the 23rd of November, a reduction of 0.23%.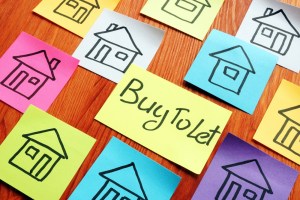 They're still well below the pre-mini budget landscape however, as rates averaged at 4.72% on the 1st September.
Liz Truss and Kwasi Kwarteng's infamous mini-budget took place on 23rd September, after which rates gradually increased for around a month, before they started falling back.
Interest rates have climbed over that period, but lower swap rates, which influence the cost of mortgage funding, has helped rates fall back slightly.
There's a similar trend for 2-year fixed rate buy-to-let mortgages, which peaked at 6.90% on the 18th October before falling to 6.61% as of yesterday, a reduction of 0.29%.
In the residential space the same trends are happening but seemingly at a faster rate, suggesting lenders are being more proactive for owner-occupiers compared to investors.
Typical 5-year fixed rate residential mortgages have dropped below the 6% mark, at 5.95%, falling from 6.32% on 1st November and 6.51% on 20th October.