House prices could fall by 15% over the next 12 to 18 months – bringing landlords back into the market, according to Andrew Turner, chief executive of mortgage broker Commercial Trust.
If such a prediction happened it would bring down prices by £43,800 from £292,000 to £248,200.
Turner said: "I expect house prices to drop by about 15%, over the next 12 to 18 months. This will bring property back to more realistic levels, because they have been overpriced for some time now.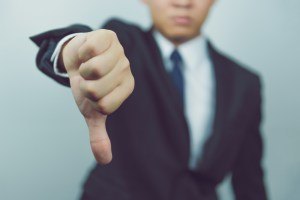 "The reduction in property prices may well bring landlords, who have steered away from buying because of the elevated prices, back into the market.
"In July 2022, the UK average house price was £292,000. A 15% reduction would potentially bring the price down to £248,200 – which is a huge saving of £43,800.
"Increases in mortgage costs are passed on in rental increases, which we are seeing in data from the industry.
"Given the extent of the rise in rents, many people may be priced out from rent being affordable, due to the rising cost of living, but the demand is so high and rental stock so low, that this is unlikely to impact landlords to the extent that they are unable to find tenants."
House price growth fell from 11.5% in August to 9.9% in September, Halifax's house price index shows. Wales leads the way in terms of growth (14.8%), while London has the slowest growth (8.1%).
Kim Kinnaird, director at Halifax Mortgages, said: "While stamp duty cuts, the short supply of homes for sale and a strong labour market all support house prices, the prospect of interest rates continuing to rise sharply amid the cost of living squeeze, plus the impact in recent weeks of higher mortgage borrowing costs on affordability, are likely to exert more significant downward pressure on house prices in the months ahead."