North Lanarkshire council in Scotland has offered to buy homes from private landlords in a bid to prevent homelessness by bolstering its supply of social housing.
The 'open market purchase scheme' has delivered nearly 600 additional council homes for social rent since April 2018, and has the support of the Scottish government.
The idea is to reverse the impact of Right to Buy, which saw former council houses become private stock.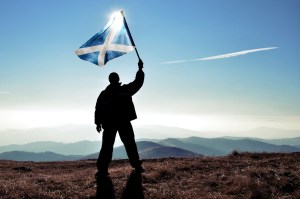 A council spokeswoman says: "This scheme has been really successful in recent years and by expanding it to private landlords, we hope to be able to attract additional sellers and provide more homes for council tenants to rent in our communities.
"The housing market has been difficult over the last few years with the pandemic and cost of living crisis affecting sellers, but we hope that by extending our scheme, we can purchase and deliver more homes in areas where there is demand for that type and size of property.
"There are lots of benefits to potential sellers that can make it much easier for them to sell their home. It also gives us the opportunity to bring empty properties back into use that have been lying empty or derelict.
"The opportunity for sellers in mixed tenure blocks of flats to sell to the council and stay in their home also allows us to progress with common refurbishment works which will benefit all tenants in the block."
North Lanarkshire Council says landlords using the scheme to sell have the following benefits: No estate agency fees; no home reports being required; no chain of sellers; and no viewers.
To be eligible the properties need to be empty at the time of completion, while they need to meet the needs of the area.
The council favours taking control of blocks of flats, so it's easier to complete communal repairs.