Simon Clarke has taken the role of housing secretary, ending Greg Clarke's two-month stint in the role.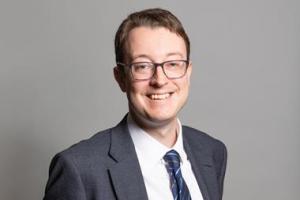 Clarke is a Brexiteer and Boris Johnson loyalist, having backed the outgoing Prime Minister in the vote of confidence in June.
He was previously Exchequer Secretary to the Treasury, before being moved to the post of Minister of State for Regional Growth and Local Government in the February 2020 reshuffle. Later that year he would resign from the position for personal reasons.
He has represented Middlesbrough South and East Cleveland as a member of parliament since 2017.
At 37, Simon Clarke is the second youngest cabinet minister within Liz Truss's government (behind Ranil Jayawardena, Secretary of State for Environment, Food and Rural Affairs).
Following his appointment, Clarke tweeted: "Delivering on Levelling Up for communities in all parts of our country, unlocking the homes we need and supporting the economic growth that is so central to @trussliz's Government is our mission – will give it my all.
"This is a Department that I know really well, and which I am so looking forward to returning to – the commitment and expertise of officials there on themes as diverse as homelessness, building safety and devolution is second to none."
Clark has established a reputation for reining in public spending in his career to date.
Ben Beadle, chief executive of the National Residential Landlords Association, said: "The NRLA welcomes Simon Clarke's appointment as Housing Secretary.
"The new Minister will need urgently to address the rental housing supply crisis. Damaging tax hikes and uncertainty over reforms to the private rented sector are leading many landlords to leave the market when demand for rented homes remains high. All this is doing is increasing rents, making it more difficult for those wanting to become homeowners.
"The government needs to look afresh at the rental reform White Paper to ensure the plans in it have the confidence of responsible landlords. This needs to include action to tackle anti-social tenants, scrapping plans that would damage the student housing market, and reforming the courts to ensure legitimate possession cases are dealt with more swiftly."
Clarke is the fourth housing secretary we've had in the space of the year.
Michael Gove held the role prior to Greg Clarke and spearheaded the UK's 'levelling up strategy' before being sacked by Boris Johnson after urging him to quit in July.
Timothy Douglas, head of policy and campaigns for Propertymark, said: "The doors of the Department for Levelling Up, Housing and Communities have been revolving at some pace in recent years. The sector now needs the stability of long-term appointments throughout its ministerial team.
"High on Simon Clarke's to-do list must be policies that help to close the gap between supply and demand in the sales and rental markets, so it's encouraging to see his early commitment to unlocking the homes that are desperately needed across all tenures to meet the demands of a population that is growing and living longer.
"On levelling up, there are challenges and opportunities for our sector. For example, our commercial member agents are concerned about the practicalities of enforced 'auctions' of empty high street properties. It is essential Mr Clarke's team works with property professionals to understand the market to ensure their policies are workable."