Reductions in justice system spending could lead to a worsening backlog in the courts, resulting in future delays, The Law Society has warned.
With high inflation the budget for the Ministry of Justice is falling in real terms following the Chancellor's Autumn Statement.
Nick Emmerson, vice president of the Law Society, said: "There aren't any more savings to be made in a justice system which is already breaking down after decades of underinvestment.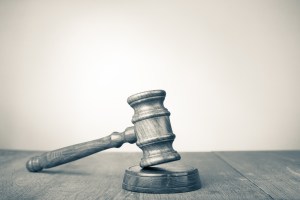 "We are faced with a situation where access to justice is needed more than ever but has never been so endangered.
"In criminal justice, there are huge backlogs in the courts.
"Victims', witnesses' and defendants' lives are in limbo as they wait years for justice, with cases listed as far ahead as 2024.
"Courts are crumbling, dogged by delays, and there are chronic shortages of judges and lawyers as professionals leave this underpaid work in their droves."
He added: "In civil justice, there are vast legal aid deserts across England and Wales, meaning people who are entitled to legal aid can't access it.
"The cost-of-living crisis and public spending cuts mean more and more people will need legal help with life-changing issues such as homelessness and debt.
"But who is going to give that vital advice if there aren't enough solicitors to meet the current demand?
"The government will be forced to pick up the pieces, at greater cost, further down the line."
To solve the issue Emmerson said the government should commit to implementing the increase recommended by the Bellamy review in December 2021.