A former cinema and bingo hall that was viewed as a blight on the town has been sold at auction for £232,000.
The building was located in Oswaldtwistle bear Blackburn, while according to a local councillor it is seen as a major eyesore.
The Oswaldtwistle Palladium on Union Road had a starting price of £50,000.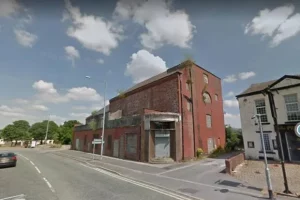 The building had 1,000 seats and was opened in 1934, while in 1943 an 18-foot proscenium arch was added.
In 1968 it ceased being a cinema in favour of bingo, but by 2000 it was shut and in a sorry state of disrepair, as there were holes in the roof.
Before the auction took place councillor Peter Britcliffe said: "It's a blight on Oswaldtwistle. I hope someone will develop it into something far easier on the eye.
"If the site is developed it can only improve Union Road. It would be nice to see some housing or a filling station on there or it would be wonderful to think that a cinema could be re-developed but I'm not sure that will happen.
"I look forward to seeing what suggestions some and hope that the site will be sold at auction."
The building has survived two fires, one in 1944 and one 60 years later in February 2004, when arsonists set fire to some seats piled up in the building.
Hyndburn Council served a notice on the owners of the Palladium Cinema requiring them to make substantial repairs in 2010.
They initially decided to demolish the building before making a U-turn four months later.
The former Palladium was auctioned by SDL Property Auctions.