A range of groups are frustrated at Michael Gove's due to how it will affect the government's housing policy.
Gove was labelled a "snake" by a Downing Street source for telling Johnson he should resign and was therefore axed on Wednesday night, ending his 10 month stint in the role of housing secretary.
Cladding campaigners are worried his dismissal could delay the remediation work years, as major builders had yet to sign contracts to confirm plans to sort out cladding work.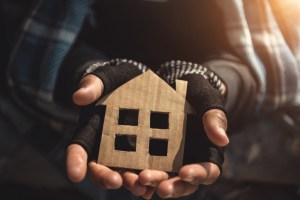 In April Gove and major developers forged an agreement to fund building safety repairs, though controversially larger landlords were also caught in the crossfire and expected to cough up costs.
An End our Cladding Scandal spokesperson said it was "sorry to see Gove go", adding: "While the solution proposed by Mr Gove is by no means ideal, with a number of gaps remaining and action on the ground still insufficient, we have moved significantly further forward towards ending this scandal than we have over the last five years."
The spokesperson went so far as to urge the next Prime Minister to reappoint Gove into the same role.
A spokesperson for the Home Builders Federation was more neutral, saying Gove's will enable a "resetting" of the relationship between the development industry and the government.
The sacking has thrown into question one of Gove's flagship policies to 'level up' areas of the UK outside the South East.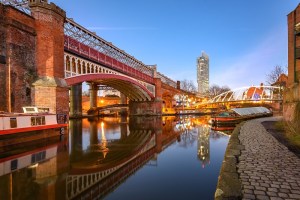 Andy Burnham, the Mayor of Greater Manchester admitted he was "pretty staggered" by the sacking, which came hours after he had met Gove to discuss Greater Manchester receiving devolution powers.
He told i: "Let me be clear: the Government's commitments to our city-region and the promises made to the wider North must be honoured.
"No matter what happens in the coming days and weeks, his successor and this Government have to get on and tackle this agenda with the seriousness and urgency that it needs."
Meanwhile Zoe Billingham, director of the IPPR North think tank, tweeted: "Levelling up is in limbo thanks to Westminster chaos. The irony is not lost."
It seems Gove had a number of tenant groups onside thanks to policies seen in the paper, 'A fairer private rented sector' White Paper, like requiring privately rented homes to meet the Decent Homes Standard, the abolition of Section 21, reforming grounds for possession and strengthening the enforcement powers of local councils.
Polly Neate, chief executive of charity Shelter said: "The housing emergency isn't going anywhere. Even while there is chaos in government millions of voters don't have a decent, secure place to live.
"With the recent introduction of a renter's reform bill, better social housing regulation, and a push for more social housing under Michael Gove, government policy is finally going in the right direction."
Meanwhile social housing campaigner Kwajo Tweneboa told the BBC: "For [Boris Johnson] to go ahead and fire Michael Gove - especially with the state of housing in the biggest crisis I've seen in my lifetime and that many have seen in their lifetimes too - it's an absolute kick in the teeth, an absolute disgrace from someone that was supposed to lead the country and put its needs ahead of their own."
He accused Johnson of putting "his own selfish needs in front of the needs of social housing tenants" with the sacking.
Tweneboa added: I'll be very, very blunt, previous housing ministers haven't taken it seriously and were completely useless but I think [Gove approaching me] was a good sign.
"It sets us back massively and we should be alarmed at this because it's halted any progress that was or could have been made in regards to housing."