Sacked housing secretary Michael Gove has been replaced by Greg Clark, member of parliament for Tunbridge Wells.
This will be Clark's second stint in the role, as he was previously secretary of state for communities and local government between May 2015 and July 2016, under David Cameron's government.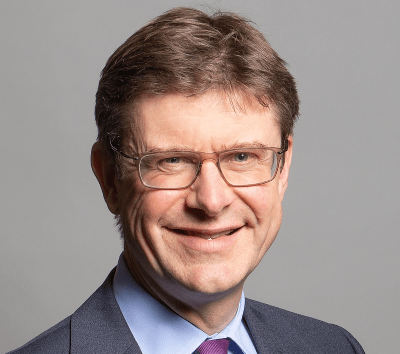 Clark tweeted: "We have a duty to ensure that the country has a functioning government in the weeks ahead.
"Having been secretary of state at the communities department before, I will do my best to provide stability, good governance and accountability to Parliament at this important time."
It remains to be seen whether Clark's appointment will be a short-term one, given that there will be a new PM in Downing Street in the near future.
Nathan Emerson, chief executive of Propertymark, said: "We have previously met Greg Clark when he held the equivalent position in what was DCLG.
"The hope from having someone with this experience is that he will be able to maintain momentum on important issues such as renters reform, leasehold, building and fire safety requirements and regulation standards amongst property professionals."
Gove was axed after calling for Boris Johnson to resign, alongside other prominent figures like Sajid Javid and Priti Patel.
While Gove was ousted he seemingly got what he wanted, as Johnson said he would leave when a new leader is elected.
Now Gove has gone there are question marks over the UK's housing policy.
He was a key architect behind the 'A fairer private rented sector' White Paper, which handed tenants more powers and pledged to introduce a new ombudsman to resolve disputes between tenants and landlords.
He was also a leading figure in the UK's 'levelling up' strategy of investing in towns and cities outside London and the South East.
Housing minister Stuart Andrew also resigned due to Boris Johnson's leadership, and a successor has yet to be appointed.
The revolt against Johnson was triggered by the actions of deputy chief whip Christopher Pincher, who groped two junior members of staff at a private members club and then resigned.
Then it emerged that Johnson was previously briefed about Pincher's previous controversial behaviour.