This year the UK is seeing an increased number of 'green' mortgage products available, meaning loans only available for buying properties with a good EPC (Energy Performance Certificate) rating.
These loans typically offer better rates than lenders' other products at the same loan-to-value ratio.
While this market has garnered far more publicity this year, Ecology Building Society was the first mortgage lender to launch a green mortgage in 2006, applying a 0.25% discount to its standard variable rate for each EPC grade a property achieved.
The first I first heard about it was in 2018, when a Barclays director let slip to me that they were looking to launch a mortgage incentivising energy-efficient properties.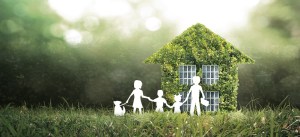 After that I spoke to Rhian-Mari Thomas OBE, who was then managing director and chairman of Barclays Green Banking Council, and was impressed by her passion for the concept.
She told me: "This will be an increasingly important part of the mortgage market."
While initial reaction to Barclays' launch of green mortgages was hardly seismic, in the past year it's starting to look like she was correct.
We've seen an array of lenders big and small enter this market, including NatWest, Virgin Money, TSB, Virgin Money, Kensington, Nationwide, Monmouthshire Building Society, Saffron Building Society, Newbury Building Society, Just Group and Saffron Building Society.
Meanwhile in the buy-to-let space The Mortgage Works, Landbay, Bank of Ireland, Paragon and Foundation Home Loans have all got involved.
Appetite is improving amongst buyers, as according to Rated People more than half (57%) of UK residents want to find ways to be more eco-friendly in the future.
Why green mortgages make sense
For me it always seemed win-win for mortgage lenders to offer better rates for properties that are more efficient.
Firstly, if people aren't losing heat through their windows they can keep their heating bills down, so they are slightly safer to lend to compared to those in less efficient properties.
Secondly, it's a good PR angle for lenders to be promoting all things green – especially when some have had quite spotty reputations among the public since the global financial crisis.
What's changed?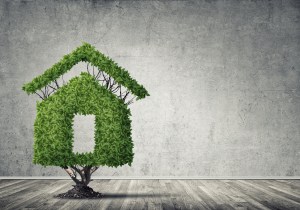 Recently lenders have had a new reason to favour green buy-to-let mortgages.
By 2035 the UK is expected to bring all homes to an EPC rating of C as part of the government's Clean Growth Strategy.
However what's really making lenders sit up and take notice is ongoing discussions that could see the government make the minimum EPC rating C for all new tenancies by 2025, and for all existing tenancies by 2028.
This means it's within lenders' own interests to start pushing people into making their properties more efficient – otherwise they may not be able to lend on them in future, given that buy-to-let mortgages rely on rental income.
They could also be anticipating heightened demand from landlords to improve the green credentials of their portfolios.
Unfortunately the UK is way off achieving these EPC goals.
Rightmove analysis of over 15 million homes across England and Wales found that 59% of homes had a D, E, F or G rating in June 2021.
The question is how the government will treat those with properties seemingly too old to achieve a strong EPC rating.
Indeed, This is Money reported in July 2021 that some landlords would rather quit investing than spend what it takes to bring their properties up to scratch.
Buy-to-let products
Given that there are concerns about properties being lettable, it's no surprise that buy-to-let lenders have got involved in the green lending space.
The Mortgage Works, Nationwide's buy-to-let brand, offers two types of green home loan at present.
Firstly there's a regular buy-to-let mortgage for those with a property above a C EPC rating.
This is available up to 80% LTV and includes a two-year fixed rate at 2.49% and a five-year fix at 2.99%, both with a 2% fee.
Secondly there's a 'green further advance' loan, which is more akin to a second charge mortgage.
This enables landlords to borrow between £2,500 and £15,000 at 1.49% on top of their main loan, providing they both don't exceed 75% LTV.
This has to be used for improvements, like adding solar panels, upgrading or replacing windows, boiler upgrades, and installing air source heat pumps and new electric car charging points.
Bank of Ireland also has a competitive range of green buy-to-let products. These include a 2-year fix at 1.71% to 60% LTV with a £995 fee, and a 5-year fix at 2.29% to 75% LTV with a £1,495 fee, with £250 cashback.
Specialist lender Landbay, known for its support of limited company buy-to-let, offers green buy-to-let products between 0.10% and 0.05% cheaper than its equivalent.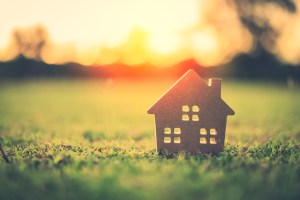 Meanwhile Foundation Home Loans has launched a green range where its products get progressively cheaper as you move from an EPC rating of C to A.
The cheapest rate available is currently at 1.99% to 75% LTV on an A rated property, though loans come with a 2% product fee.
Conclusion
It seems pretty clear that this market has gone mainstream, and sooner rather than later it will be unusual for lenders to not offer a green mortgage option, rather than the other way round.
Clearly government pressure has a lot to do with it, especially as The Department for Business, Energy and Industrial Strategy publicly urged mortgage lenders to play a key role in the government hitting its green targets.
However it makes a lot of sense for these products to be normalised.
Even for those who care little about the environment, saving on energy bills pays for itself over time and you can get a cheaper rate.
While complying with high EPC standards is going to be very challenging for some investors, moving portfolios towards being more energy efficient seems a sensible and positive endeavour for the UK to pursue in the years ahead.