Alpa Bhakta, chief executive of specialist lender Butterfield Mortgages Limited
Remote property investment is a trend that has been simmering in the sector in recent years and has rapidly accelerated since the onset of the pandemic.
Its growing traction could be attributed to circumstantial necessity. It is well-known that the pandemic contorted the economy and altered people's long-term expectations in numerous ways which gave way to a flood of investment into real estate. Investors sought refuge in the 'safe haven' of UK property as markets fluctuated and speculations dragged, while residential buyers took the time during lockdown to begin a period of reflection on what they needed from a property, fuelling a buying frenzy that took the sector by storm.
However, channelling this surge of new demand presented its own unique challenges. Throughout extensive periods of the early pandemic era, social distancing restrictions and regional lockdowns conspired to effectively outlaw the way estate agents have traditionally worked. Potential buyers were unable to physically view properties and witnessing the signing of deeds became problematic.
This led to a remarkable – and quite successful – rapid digitalisation of the real estate market, as property sales went virtual.  Agents were well-placed to levy their expertise in identifying desirable features and marketing them effectively to produce 'video tour' viewings, which permitted prospective buyers a form of access to the property, and often in greater numbers than an agent could have handled in person. For their part, buyers demonstrated a willingness to go against convention, and commit to their desired property without seeing it in person.
Of course, once any industry taps into a more efficient way to channel its resources, it is difficult to imagine reverting. In turn, even as the pandemic recedes into memory, remote property investment appears to be altering the investment landscape– with the UK market particularly well-placed to embrace the trend.
Channelling overseas investment flows
The UK property market as a whole is recognised as a safe investment vehicle and contains numerous pockets which are appeal to high and ultra-high net worth investors as a prestige asset – particularly across Prime Central London.
Recent data based on HM Land Registry statistics showed that foreign ownership of UK property has risen by around 180% in 11 years. Further, it found that almost a quarter of a million homes were registered to buyers with a correspondence abroad.
The figures showed overseas buyers were spread over 20 countries, with Jersey, Guernsey, Isle of Man, British Virgin Islands, South-East Asia and the Middle East as top locations for international investors.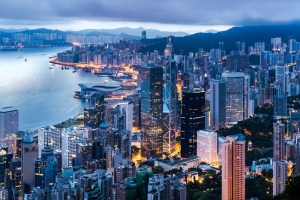 In particular, Hong Kong buyers represent the largest foreign group of home-owners in London, according to new figures from Savills and Knight Frank, with sterling's significant value drop against the dollar, in addition to the recent changes to the UK BNO visa, increasing the appeal of UK real estate among investors.
Indeed, according to Savills' World Cities Prime Residential Index, despite economic and political turmoil, the prime residential property markets in the world's super-cities are continuing to grow. As such, the resilience of Prime Central London's property market is likely to hold strong, as international buyers return.
As such, the property sector must get ready to embrace remote forms of investing, which could help harness international investment flows at a greater scale, ultimately eliminating geographical boundaries.
How will finance be affected?
It is important to note that remote property investment carries some added risks to the buyer – which lenders will naturally need to factor into their considerations and due diligence.
Technology and innovation will also play a key role in the wider integration of this emerging investment trend across the finance sector. That said, it will also require investment in upskilling as financial institutions must ensure they are adequately prepared to service a remote client force.
Indeed, buyers and investors' reliance on their chosen property and financial partners will increase when investing remotely. They will expect all relevant stakeholders to be their agents on their ground and to bridge the geographical gap with their specialised knowledge and personalised customer care.
As such, lenders' ability to react efficiently and deliver flexible and tailored solutions will be paramount, as they will play a key role in helping investors navigate the added complexities and enabling the successful completion of the transaction at a distance.
As with any emerging trend, staying ahead of the curve could prove immensely valuable and those who anticipate investors' evolving needs, as opposed to merely adapting, will be well placed to harness its potential and help expand investors' horizons.
Alpa Bhakta is the CEO of Butterfield Mortgages Limited, which is a London-based prime property mortgage provider with a particular focus on the needs of UK and international HNWIs