This is an adapted book extract from Next Level Landlord (revised edition) by Matt Baker.
The planning system is a big beast and can sometimes feel like a game rigged against us as property developers. Fundamentally, there are two routes to go down when doing a project: the easy way and the hard way!
The easy way: permitted development rights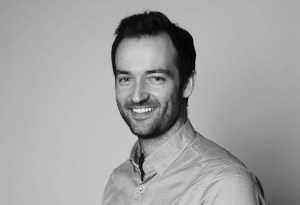 Planning applications are determined by council planning departments which are, on the whole, overworked, understaffed and underpaid, making it virtually impossible for them to determine whether every single change is acceptable. In 1995, the Government introduced the General Permitted Development Order, which streamlines certain planning permissions. Such rights permit things such as satellite dish installation, changing or adding windows, erecting a fence, and so on. Bigger projects, such as extensions and loft conversions, and changes of use also may be permitted development.
These permitted development rights are the starting point in maximising a building via a step-by-step approach, as we generally want to use them first before applying for full planning permission. Why? Because it prevents them from being removed if we do seek full planning approval.
There are two types of permitted development:
Deemed consent
Prior approval via prior notification (a short planning application)
Deemed consent is a property developer's dream right, because you can go ahead and do the works without seeking permission. Examples of this are loft conversions and extensions under a certain size.
The prior approval process is a little more involved, as you are required to submit a prior notification. This dramatically limits the tests that you need to pass to get permission.
Maximising houses through permitted development

The number one rule when creating Next Level HMOs and co-living is to maximise the building. We're not talking making everything the bare minimum size or piling people into small rooms on mattresses on the floor (that sort of thing still happens, but thankfully is being stamped out).
As mentioned previously, the first and most effective way is to use the permitted development rights on our property before thinking about a full planning application. Here are some ways to use those rights for C3 houses (basic residential dwelling houses occupied by one or two households), C4 houses (HMOs which accommodate three to six unconnected households) and sui generis HMOs (HMOs of seven or more unrelated people).
Rear extensions
This is an easy way to add space and bedrooms to a property. Single-storey extensions are easy, thanks to being simple structures atop simple foundations. They can be massive too, especially if a detached house.
You can extend out from the rear of the original house, meaning the building as it stood on the day it was first built, or 1st July 1948 for older properties. If it has already been extended, some of your permitted development rights will have been used already. When you calculate the area that you intend to create, this can't be more than 50% of the curtilage (grounds) of the property, but it can be the full width of the house – as long as the extension is only connected to walls facing the rear of the property, and not to the side.
One top tip is that if you have an attached outhouse or outrigger, be careful not to extend to the side of these, as they require full planning permission.
The hard way: maximising property through planning gain
Once the property has been maximised under permitted development, it's possible to achieve further uplift in value through planning permission. This means either getting planning approved for a C4 HMO in an Article 4 area, or sui generis planning approved for a larger HMO property.
As mentioned previously, planning permission is required for most external and some internal changes to buildings in the UK; it's also required for change of use. It's a rules-based system, so we need to know the rules to know how to play.
A key rule to determine is the council's policy on achieving a 'mixed and balanced community': how many HMOs are allowed in a given area. If this is determined by formula, you can calculate whether the council believes there are enough HMOs already – a saturation calculation. If no formula is provided, decisions are discretionary, and the council has wiggle room to refuse your application.
For example, a binary policy might state: 'There can be no more than 10% of HMOs within a 50-metre radius surrounding the property.'
Go for the 'no'
Once you submit your application, it takes about five weeks to learn which way the council is leaning. If it's towards no, they may ask you to withdraw your application on the basis that they intend to refuse you. When this happens, we always push back, because as long as we have been correctly advised by our planning consultant, we know we are in the right.
If they know you intend to continue with your application, you may find room for compromise. When a council refuses your application, they will supply you with the reasons; everything else, except these reasons, is then acceptable by default. Once we know these, we can do one of two things:
Resubmit the application at no extra charge, with proposed solutions (within a year for the 'free go').
Appeal the reasons for refusal, if we believe that the council has got it wrong, to have a planning inspector decide. Accordingly, if they say you are going to be refused, go for the no, then go back and fix or fight it.
It's important to note that full planning permission on HMOs takes eight weeks from the date that the council validates your application. Larger or complex schemes can take thirteen weeks.
Full planning permission to maximise a property
As mentioned previously, once we possess the permitted development permission on a commercial building, we have the right to change the inside of the property, but not the outside – so we might want to submit a full planning application to make external alterations, such as install new doors, windows and/or rooflights to improve natural lighting in conjunction with the proposed internal layout. We may also want to add extensions that don't fall under permitted development and require planning permission or that alter the front of a property where there are no such rights.
If you're going for a large HMO, the last piece of the puzzle is usually a full planning application: sui generis. You must ensure that you meet the sui generis HMO application criteria discussed previously in the book. The exception is creating a fallback position by legally occupying the building with the same number of tenants in a number of apartments as you want in the HMO – then the council should approve a sui generis application, given that there has been no material change of use.
Co-living as a planning concept
Some councils cover seemingly every possible HMO feature under the sun in their policy, while others don't even mention HMO or shared living in theirs. How does the current planning system work for the growing co-living marketplace? We spoke with colleagues, other professionals and larger developers about what is happening.
We asked: should there be a new planning class for co-living, or should we pigeonhole it into the existing framework? The consensus was that there is no need for a new planning class: we just need to follow the lead of those councils that take co-living seriously and introduce high standards of living for the future tenants of such properties.
The most relevant example of co-living is among students. In older and more established universities, shared housing is common and has become a big problem for councils, so they legislated to bring in Article 4 areas and licensing with the aim to elevate standards. What this in fact accomplished was to make it hard for new landlords to enter the market. The supply of new, shared properties dried up, while demand kept increasing. When demand massively outstrips supply, there is no incentive for existing landlords to improve their properties.
When larger developers started submitting applications for sizable student blocks to meet demand, they needed regulating, so the councils brought in a planning policy for large student blocks which were essentially sui generis, large HMOs. Councils prefer this kind of development because it encourages students to live in one place rather than being spread out over the city in smaller houses. When students move back into the blocks, it releases more housing for families.
The same is happening with large HMOs in the main towns. London is taking the lead on this, with the largest population. As of mid-2019, London has 5,700 people per square kilometre, the median age being just over 36 years. Most of those rent, with the largest rental group nationally being 35%, falling into the 25–34 age range in 2017. It is only natural that as housing becomes less affordable, co-living becomes more affordable and desirable. This large, growing population needs somewhere to live, and although councils try to restrict new HMOs by way of Article 4 policies, they still need this type of accommodation. They need policies to guide developers to create what the council wants. When this happens, we can create large co-living developments, help to free up housing for families, and create a more balanced community.