In the wake of COP 27, Cedric Bucher, chief executive at Hearthstone Investments, explores the role of institutional capital in delivering more sustainable homes to rent
The COP 27 summit was a reminder of our long-term goals and responsibilities in tackling climate change, despite the economic uncertainty of recent months.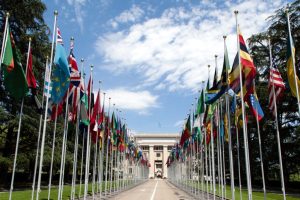 Many of the UK government's net zero targets are dependent on the decarbonisation of our built environment and reducing the carbon emissions of our housing stock will be critical if we are to meet those goals. And, crucially, the soaring bills faced by many households this winter as the cost of living crisis continues to take hold means the need for energy efficient and sustainable homes is greater than ever.
The growth of private rentals
Privately rented housing now accounts for almost 20% of homes , with demand far outstripping supply, especially in suburban areas.
And there's a real growth in demand for sustainable homes to rent – a trend reflected by new research from Shawbrook Bank . The bank's survey found that nearly three in five (58%) of renters would be less likely to consider a property with an energy rating of D or below.
Under government plans, all newly rented properties will need to have a minimum energy rating of C, but the research also shows that more than a quarter of landlords (26%) have little or no knowledge of the changes they would need to make to meet these requirements. As a result, it's expected that many could exit the market, leaving even fewer available properties to rent.
The role of institutional capital
Institutional capital can deliver on ESG in the Private Rented Sector (PRS) in a way that private landlords simply can't – including the creation of more energy efficient homes, at scale. Institutional investors can forward fund and forward purchase new homes directly from developers with transactions ranging from 10 to well over 100 units per location.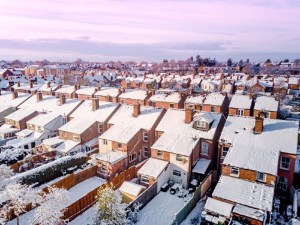 In fact, institutional investment is supporting the delivery of some of the most sustainable homes in the country. New built homes typically achieve an EPC rating of 'A' and 'B', compared to the national average of 'D' resulting in a reduction of carbon emissions from circa six tonnes p.a. to just over one tonne p.a. per home. Energy efficient features include improved insulation, solar panels, air source heat pumps, rainwater recycling systems and sustainable draining systems. Homes with low emissions that are cheaper for tenants to heat.
For example, among the developments funded by Hearthstone is Manchester's Pennington Wharf, where homes benefit from solar power, energy efficient lighting, rainwater harvesting and cycle storage. There's a sustainable draining system, public green space and cycle paths, plus protected areas for wildlife. All assets have energy efficiency ratings of SAP 88 or higher.
In terms of social impact (the 'S' of ESG), it's well recognised that privately rented housing is often of poor quality and poorly managed – issues the government is seeking to address through its recent white paper, A Fairer Private Rented Sector. Institutional investors have the scale, capability and incentive to provide professional maintenance and tenant service, with quality controls that include regular tenant satisfaction surveys.
For institutional investment in the PRS, the focus is on funding good quality, safe, well-maintained homes that are affordable to people on average incomes, in locations with good community infrastructure. Where tenants are treated like clients and their views are regularly asked for and acted upon.
Resilience in turbulent markets
As well as helping investors to meet their ESG goals, the PRS offers stability during times of uncertainty.
Rental income tends to rise with inflation, offering inflation protection to investors, while the asset class has shown tremendous resilience over the past decade, including downside protection in times of market turmoil such as during the pandemic and during 2022.
Investing in the PRS can provide excellent diversification in a mixed asset or bricks and mortar portfolio. In times of economic turbulence, investing in – or diversifying into – this sector can provide investors with a stable, long term income, with potential for capital appreciation over time.
Institutional investment has the power to provide increased choice and quality homes to people on average incomes. It's about meeting many of the challenges faced by the UK housing sector in ways that benefit both the tenant and the investor, all while helping to drive the transition to net zero housing."