Landlords are hiking rents by as much as 23.4% annually, as they look to recoup costs associated with higher mortgage rates and energy costs, Rightmove data shows.
The 23.4% growth rate is in Manchester, bringing average rents to £1,127 in the city.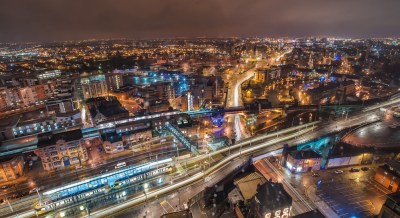 Other regions seeing steep growth include Chatham (21.4%), Liverpool (19.4%) and Weymouth (19.1%).
London has seen a big recovery, with rents rising by 15.8%.
Simon Rubinsohn, chief economist at RICS, said: "A combination of a lack of social housing development allied to more onerous changes in the private lettings market is exacerbating the imbalance between demand and supply leaving the rent expectations metric pointing to further strong growth in the midst of the worsening cost of living crisis."
For the UK as a whole, rents have typically risen by 11.8%, amounting to £177 per month.
A lack of rental supply has been a big issue for some time.
The number of property listings is down by 26% from the same period in 2021 while rental demand has risen by 6% over the same period, turning the landscape into a landlord's market.
There are some tentative signs that things are starting to balance out however, as stock rose by 8% in June.
Rightmove now expects asking rents to rise by 8% over the course of 2022, up from its previous expectation of 5%.
Tim Bannister, Rightmove's director of property science, said: "The story of the rental market continues to be one of high tenant demand but not enough available homes to meet that demand.
"Last year, we saw exceptional numbers of tenants looking to move and this year we have seen no let-up in this trend.
"Whilst stock levels are beginning to improve, with June seeing the highest number of new rental listings coming to market so far this year, the wide gap that has been created between supply and demand over the last two years will take time to narrow."