The rental reforms instigated by Michael Gove and co are likely to be delayed thanks to the upheaval that hit the government last week, predicted Adam Male, chief revenue officer at online lettings agent Mashroom. 
This could provide some respite to landlords frustrated by the Section 21 ban announced in the Rental Reform White Paper in June.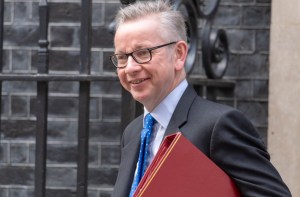 Housing minister Stuart Andrew quit last week, though the more significant change was the sacking of Housing secretary Michael Gove, resulting in Greg Clark taking his place.
Adam Male said: "We're likely to see a delay to any rental reforms or laws being put in place, which is bad news for the tenants who have campaigned for change in policies and legislation in the rental market.
"The newly instated housing secretary Greg Clark may also have different views on rental reforms, which could halt the progress made by Gove and his team even further, which will naturally cause a lot of uncertainty for both landlords and tenants.
"We need to see the Conservatives acting as quickly as possible to instate a permanent leader and leadership team in order for these delays in the rental reforms to be kept to a minimum.
"The next leader should also look to install confidence in the property and housing industry, by making sure that the new housing minister is kept in the job long term, after seeing 11 housing ministers since the conservatives came to power in 2010.
"We're experiencing an ongoing cost of living crisis and with October's increase in energy bills looming, the government needs to act fast in order to protect households and tenants."
Michael Gove led the Rental Reform White Paper, entitled 'A fairer private rented sector'.
This pledged to give tenants more security, protection and power when renting a property, as well as establishing a new ombudsman to resolve disputes between tenants and landlords.
Despite Gove's up and down reputation during his political career, he has gained credit for pushing for more social housing, improving tenant rights and pushing to resolve the cladding crisis.