Rents in London have risen by 26.8% in a single year, surpassing other major global markets.
This means the British capital surpasses cities like Singapore (15.8%), Toronto (15.3%) and Sydney (10.4%).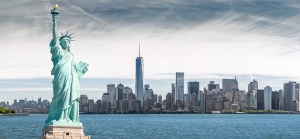 The only major city with steeper rental growth is New York, where rents have increased by a huge 39% year-on-year.
The Prime Global Rental Index from Knight Frank reads: "The story of the post-pandemic rental recovery is evolving. Higher mortgage rates have the capacity to increase both demand and supply in the rental sector.
"Deteriorating affordability in the sales market will push some buyers to rent instead, and with fewer buyers, some sellers may become accidental landlords.
"Investors are also targeting the rental market as an inflation hedge. In previous cycles residential rents have proved more resilient than other property types, especially in periods when supply is tight.
"From 1974 to 1985, another period of high inflation, rents increased by 7-12% a year according to analysis by The Economist."
Hong Kong (-2.1%) and Auckland (1.6%) sit at the bottom of the rankings.
Expatriates have been the major source of rental demand in Hong Kong but due to prolonged border closures and travel restrictions demand has fallen.
Auckland is a tenant's market, as supply is estimated to have increased 16% year-on-year pushing rents lower.
On a quarterly basis Singapore's rents are the fastest growing (7.7%), exceeding New York (5.9%) and London (4.6%).