Kunal Sawhney, chief executive of Kalkine Group
Investing is no easy job. The market is flooded by options ranging from volatile cryptocurrencies to the anytime favorite guaranteed investment certificate (GIC) sold by Canadian banks.
Besides, Canadians are sitting on a record pile of cash. The CIBC released a report in February 2021 stating Canadians could have C$100 billion in excess cash, thanks to the federal government's support schemes that cushioned families at a time when the economy was reeling from a pandemic-induced downturn.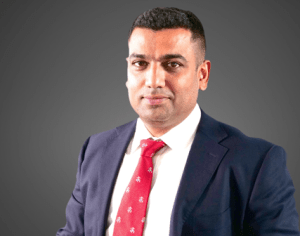 Undeniably, Canadians invested in a variety of options. Retail investor frenzy in the stock market helped the TSX Composite Index breach 20,000 for the first time ever in June. Simultaneously, money has also been parked in real estate assets. House prices have risen at a record pace over the past one year, and bidders are being outbid like never before.
The question is not whether the housing market has peaked; it is whether the investments being made in the market will bring commensurate returns. Investors have bought houses at record high prices, and not every buyer is looking to move in. Returns from real estate investment can either be in the form of capital gain – when the bought property is sold at a higher price – or as regular rental income.
How have rental rates shaped up
According to the Canadian Real Estate Association (CREA), both the average selling price and the number of houses changing hands were down for a fourth straight month in July. The average price, after having peaked to C$716,828 in March 2021, was down to C$662,000. The drop in sales was witnessed in nearly all provinces. But, despite sales activity being a little subdued, prices are still high as compared with last year.
Data compiled by Rentals.ca reveals average rent for properties listed on their website was C$1,752 in July 2021. It was down 1.1% on yearly basis, and nearly C$200 less as compared with peak rental rates in September 2019. On a monthly basis, however, the average rent is showing signs of growth. It was C$1,675 per month in April 2021.
Findings also suggest that rents are down on a yearly basis in almost every major municipality. In some of the cities, rental rates have plunged as much as 15%.
But that's not the complete story. Vancouver, which ranked second in the list of unaffordable cities in the Demographia International Housing Affordability 2021 Edition, saw rents surging by nearly 19% as compared with last year. In the report by Urban Reform Institute, Vancouver was second and Toronto ranked fifth on the list that measured unaffordability in 92 major housing markets. In some other cities of British Columbia and Ontario, the annual growth in rental rates is in double digits.
The Canada Mortgage and Housing Corporation (CMHC), in its 2020 Rental Market Report, said the overall census metropolitan area (CMA) rental rate for a two-bedroom apartment was 3.6% more in 2020 as compared with 2019.
CMHC data also reveals that nearly 58% of renters had higher rent arrears in 2020 as compared with 2019. Overall, rental rates have been rising over the past few months.
Has the housing market truly peaked?
There is disquiet in the housing market about the recent downtick in activity. Experts have time and again called the phenomenal growth over the past one year a 'bubble'. A 'crash' or the 'bubble burst' that may hit the market has grabbed headlines in recent times.
But the overall picture is far from any 'crash'. In the US, sales of new single-family homes grew in July after having declined for three consecutive months. In terms of the median price for a new house, there was an increase of 18.4% on an annual basis.
Experts are citing a low inventory in almost every housing market, from Canada to the US to Australia, as a key reason behind high prices. In most markets, prices have either dropped slightly from their peaks or are growing at a slower pace over the past few months, but this subdued activity cannot be termed a 'crash'.
Moreover, in all housing markets, factors that contributed to record growth have not changed. The federal government in Canada is constantly providing support to families and businesses through the wage subsidy and rental subsidy schemes. The Bank of Canada has also retained a near-zero policy rate of 0.25%.
Low rates translated into cheaper mortgage loans. In the US, the Fed had recently indicated a rollback of liquidity by cutting bond purchases; however, experts strongly believe it is not coming any time soon.
Rental yields are likely to stay strong
Canada has a liberal stance toward new immigrants. New residents and students will further add to the list of renters. The CMHC's Rental Market Report also says that Canadians were 'reluctant to move' in 2020 due to the pandemic. Now that the pandemic is receding on the back of the vaccinations, the Rentals.ca figures confirm an uptick in rental rates in many cities.
Canadians had enough choices to make investments. Canada's latest data on debt shows people have been paying down their non-mortgage debt in record numbers, thanks to pandemic savings. The numbers show a substantial drop of C$16 billion in credit card debt between February 2020 and January 2021. However, mortgage debt is up. As per reports, Canadians owe nearly C$2 trillion in mortgages. A hike of C$18 billion in mortgage debt was observed in the single month of April this year, setting a record.
That said, terming the slowdown in housing activity a 'cooling' or a 'crash' may be a hurried stance. Data suggests rental rates are rising on a monthly basis in many cities. Rental yield for real estate investors in Canada is likely to be positive.
As stated earlier, investment is not an easy job, especially in a hot housing market. Returns for investors will now be shaped by rental yield, rather than any capital gain on properties bought at record high prices.