The candidates vying to be Prime Minister and leader of the Conservative Party have engaged in a Channel 4 TV debate on how they will look to solve the UK's housing crisis.
Here we summarise the statements and potential policies of the top frontrunners at the time of writing – Rishi Sunak, Penny Mordaunt and Liz Truss, as well as Tom Tugendhat and Kemi Badenoch.
Tugendhat was deemed the winner of the debate according to a snap poll.
The full results were: Tugendhat 36%; Sunak 24%; Mordaunt 12%; Badenoch 12%; Truss 7%; 9% were either none or didn't know.
Rishi Sunak – modular, brownfield
The former Chancellor raised modular housing as a potential solution to the housing crisis.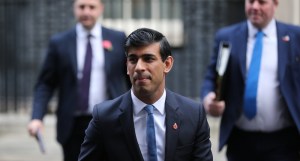 Modular housing involves constructing homes off-site in a factory before transporting them to where they're needed, while a big investor in the technology has been Legal & General through its Modular Homes division.
Offsite construction is seen as a potential solution to housing problems because construction can be faster and cheaper than through traditional methods.
Sunak said the government is currently exploring the best way to "unlock" brownfield sites to aid in the construction of more homes.
During the pandemic Sunak was known for temporarily increasing Universal Credit realigning Local Housing Allowance rates to cover the cheapest third of rents.
Penny Mordaunt - brownfield, new towns, local powers
Mordaunt agreed with the need to focus on brownfield sites, through she also talked up the prospect of building new towns altogether.
No new towns have been formally designated since 1970, while having a clean slate in terms of land could make it easier to deliver modular homes in an area.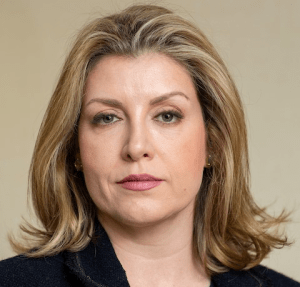 According to Mordaunt "there are lots of reasons why we are failing to get the volume of houses built that we need every year but they are different in different places".
While this is a vague statement, it could hint that she believes handing local authorities more power and autonomy when deciding what to build could be a solution.
Indeed, when campaigning she promised "to build on the success of projects, such as development corporations, to give all our mayors and local communities additional powers to raise billions of pounds".
Before the debate Mordaunt vowed to create a taskforce to address housing stagnation, while she has publicly supported the UK reaching the 2050 net zero target.
Liz Truss - localisation, looser planning laws.
Truss talked up the prospect of the UK having different housing policies for different areas of the country.
Indeed, when launching her leadership campaign last week she vowed to introduce zones in the North with lower business rates and a lack of planning restrictions to encourage growth.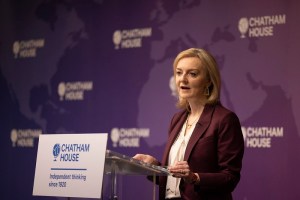 She added "I also think we need to look at housing together with industry, infrastructure as communities rather than housing estates plonked in the middle of nowhere."
Truss is very keen to boost housebuilding, even if it comes at an environmental cost.
Indeed, in 2019 she controversially told the Mail on Sunday that one million homes should be built on the green belt around London, while villages should be allowed to add four or five houses a year without having to go through planning.
Truss was a supporter of the previous Tory plans revealed in the 2020 Planning For The Future White Paper, led by then-housing secretary Robert Jenrick, which vowed to allocate zones to allow housebuilders to construct homes with less green tape.
Michael Gove scrapped that idea when he was Housing Secretary.
Tom Tugendhat - Right to Buy
Tugendhat made a strange attack on Labour, saying such a government would concrete over the country, "leaving us with socialist homes owned by the state".
He echoed Thatcher's right to buy policy by saying he will give people the right to own their own homes.
Kemi Badenoch - Nimbyism and small builders
Badenoch spoke about the issues with Nimbyism, where people are worried that homes will be delivered next door.
To help solve these issues she championed bringing back smaller developers.
She said "we have lost a lot of small to medium sized builders", which she reckons is a key reason why the right properties are not being built.