The Property Investor Show will return in October, featuring names like Paul Shamplina, Simon Zutshi, Richard Bowser and David Sandeman.
Notably the event will be the first time Ben Beadle, chief executive of the NRLA (National Residential Landlords Association), has had an opportunity to speak in public after being placed at the helm of the combined NLA and RLA organisations.
As well as speaker sessions there will be panel debates about holiday let and staycations, buying and selling at auction, problem tenants, as well as starting and developing new property development businesses.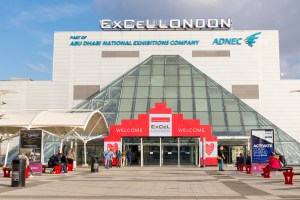 Mike Doyle, director of Property Investor Media, said: "We're pleased to be running the event after having a couple of false dawns – firstly it was meant to be in October 2020 and then Spring 2021.
"On the 19th July the conference and exhibition sector was given the green light."
The event is taking place on the 15-16 October at the Excel Centre in London.
In terms of covid precautions, Doyle said changes are being made in terms of how exhibitors are spaced out, though he added that the event should be pretty close to the way it operated pre-pandemic.
Doyle said he's waiting on guidelines from the venue before determining what will be required in terms of proof of vaccinations and clear covid tests.
Paul Shamplina, who will feature at the exhibition, is founder of Landlord Action, a firm specialising in evictions and housing law.
He is a well-known figure in the industry, having been very active in the press and on the radio in the past few years.
Simon Zutshi is a property investor who is particularly influential in training new landlords on how to run their business effectively.
Meanwhile Richard Bowser is editor of Property Investor News, while David Sandeman, founder of Essential Information Group (EIG), is a property auction expert with over 30 years of experience.