The resignation of housing minister Stuart Andrew wouldn't have been a problem had Michael Gove retained his role, according to Propertymark chief executive Nathan Emerson.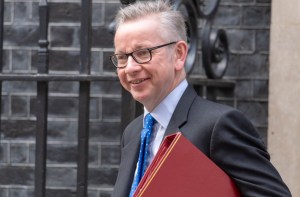 Emerson said he was pleased Gove would remain in charge - before Boris Johnson sacked him late last night.
Emerson previously said: "We have seen a succession of housing ministers, however, with Michael Gove retaining his position and providing strategic oversight we wouldn't expect to see any negative effects.
"The market is a huge part of the economy and consistent leadership is vital.
"We need policies which allow for fluidity of movement, releasing more stock as well as empowering buyers at all stages of life, it is frustrating for relationship building to have changing ministers, however we work closely with civil servants who remain consistent and are ultimately the gate keepers in the machine."
Gove's dismissal clearly there are question marks regarding the direction of the UK's housing policy in the months ahead, especially as he was the figurehead for the Renters Reform White Paper.
Stuart Andrew was only appointed to the housing minister role in February, so his resignation continues the status quo of the role, where housing ministers rarely last a full year in the position.
Since 2017 Gavin Barwell, Alok Sharma, Dominic Raab, Kit Malthouse, Esther McVey, Christopher Pincher and Stuart Andrew have all taken their turn in the housing minister role.
Boris Johnson is on the brink as Prime Minister, with numerous ministers quitting their roles in protest at his leadership.
MIchael Gove was among those who told Boris Johnson to resign, sparking his dismissal.