The housing market's slowdown merely means the market is returning to normal after a rapid period of growth, according to major housebuilder Redrow.
Soaring inflation, higher interest rates, and the cost-of-living crisis are all being blamed on cooling demand.
The firm commented that the first 10 weeks of the new financial year has seen demand at "moderate to historic levels".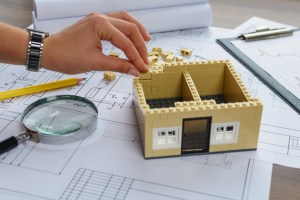 Matthew Pratt, chief executive of Redrow, said: "Over the last two years the market has been incredibly strong with elevated demand, partly resulting from people's changed priorities around working from home.
"We are now seeing a return to a more normal market where demand is moderating to historical levels."
And Richard Akers, Redrow's non-executive chairman, said: "Given rising inflation and higher interest rates, it is not surprising the buoyant housing market has moderated recently and demand has returned to historically average levels."
While other banks like HSBC have predicted house price falls, Pratt dismissed them as "a bit doomsday".
Pratt added: "The fundamentals of the market remain good. "
"Interest rates, despite recent increases, are at historically low levels; mortgage availability is very good and employment levels are strong."
Going forward Redrow said it will look to put more of an emphasis on energy efficiency.
Redrow's underlying pre-tax profit was up 31% to £410m for the financial year to 3 July 2022, while revenue climbed 10% to £2.14bn. However pre-tax profit fell as the company set aside £164mn to cover historic fire safety issues.