While house prices will be driven downward by rising interest rates, behavioural shifts from the pandemic may cushion the housing market from a cliff-edge slowdown.
That's according to the European Central Bank, which argued that people are highly valuing more spacious properties that allow them to work from home.
This goes some way to explaining why there's been higher house price rises for detached houses and in areas outside of capital cities since the onset of the pandemic.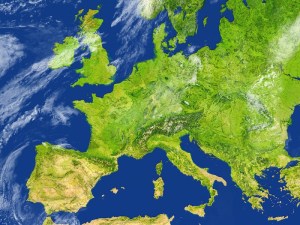 The ECB said: "Pandemic-induced shifts in housing preferences could counteract higher mortgage rates and could explain some of the resilience which has been observed in the euro-area housing market."
That isn't to say house prices won't fall at all.
Indeed, the central bank of the 19 European Union countries predicted that a 1% increase in mortgage rates could lead to house price drops of around 9% over the course of two years.
Indeed, it commented that the impact of rising mortgage rates on housing markets tends to be greater in a low interest environment, because lower mortgage rates lead to greater discounting effects on future rents and prices.
The report was written by Niccolò Battistini, Johannes Gareis and Moreno Roma.