People who remortgaged had to stump up £247 more per month in October, as the current market conditions hit more homeowners.
Two thirds (65%) of those who remortgaged took out a 5-year fixed rate product, the most popular product in October.
This indicates that people are looking for long-term security, in case the Bank of England base rate continues rising in the years ahead.
Nick Chadbourne, chief operating officer at LMS, said: "October saw a big increase in completions as people looked to lock in the products they secured before any potential rate change causes them to be withdrawn.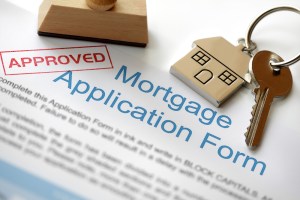 "For those who had yet to start the remortgage process, the marginal increase in instructions makes it clear that they are waiting to see what November brings before instructing, especially as it will be a big month with both the interest rate decision and the Autumn Budget.
"Although product rates are slowly coming down, they are still out of kilter with SVRs.
"As such, some borrowers might wait and see if rates will fall in January before remortgaging because there seems to be little danger of dropping onto a less favourable rate.
"However, this approach comes with an element of risk in that there is no guarantee that swap rates and therefore product rates won't increase again.
"The most proactive of borrowers will look to instruct sooner rather than later to mitigate this, and so we expect instructions to rise ahead of the next big ERC expiry date at the end of the year."
Some 43% of borrowers increased their loan size in October, typically by £20,791, indicating that mortgage holders are commonly using their homes to access cash in these current testing times.