The family home of legendary author Rudyard Kipling is being auctioned this week, with bidding starting at £285,000.
The Grade II listed Georgian property was formerly a townhouse in riverside Bewdley, Worcestershire, but the home has since fallen into disrepair.
There are five double bedrooms, two reception rooms, a large cellar, a veranda from the kitchen overlooking the large country garden, as well as a large rear garden.
The property is being sold by Eden Estates of Bewdley by Modern Method of Auction, while bidding closes on Thursday 10 March 2022.
Rudyard Kipling is known as the author of The Jungle Book, the Just So Stories, Kim, Captains Courageous and If—.
The listing reads: "This beautiful Grade II listed townhouse was formerly occupied by George and Hannah Macdonald, the parents of the famous Macdonald sisters (Louisa, Alice, Agnes and Georgina) who all 'married well' and were recently featured in an exhibition in Bewdley museum.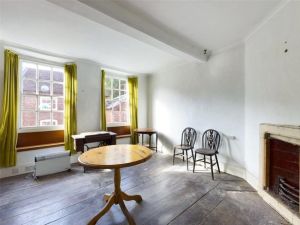 "Louisa married industrialist Alfred Baldwin and became mother to Stanley Baldwin, Prime Minister in 1923, 1924 & 1935.
"Alice married artist John Lockwood Kipling and became mother to author Rudyard Kipling.
"Agnes married Edward Poynter artist and president of the Royal Academy 1894-1904 and Georgiana married the pre-Raphaelite artist Edward Burne-Jones.
"The Kipling's famously stayed at 7 Lower Park in 1968, and Rudyard Kipling was left behind to be looked after by his grandparents whilst Alice was in London for several months."