London Mayor Sadiq Khan has urged landlords who own former council homes to sell them back to councils, rather than to other private landlords.
Last year Khan unveiled his Right to Buy-back scheme, which aims to increase the stock of council houses – effectively undoing the effects of the Tory policy, Right to Buy.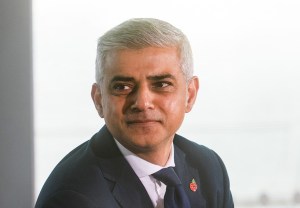 Khan said: "For more than 40 years, London's precious council homes have been disappearing into the private sector, often never to be replaced.
"I am proud that, thanks to my interventions, we have brought council homebuilding back up to levels not seen since the 1970s and I'm hugely encouraged by the enthusiasm I see from boroughs across London for building new council homes and using my Right to Buy-back scheme to return homes to public ownership.
"These homes were built for the public good and it has been painful to watch them disappear into private portfolios."
So far, the Right to Buy-back scheme has seen 14 London boroughs spend £152 million to buy 1,577 former council homes, which are then being used as homes for social rent or to homeless households.
Indeed, two London boroughs have used 39 homes to house Afghan refugees.
A total of 1,756 council homes in London were sold through Right to Buy in 2021, while this continues an ongoing trend.
Indeed, since 1980 more than 300,000 council homes in London have been sold under the Right to Buy scheme.
Boris Johnson announced the government would expand Right to Buy in June so that housing association tenants could buy their homes at a discounted cost, while people on housing benefits payments could put these towards buying a home.
Khan said he would make £1million in funding available to help boost uptake of the programme, as well as a further £4m fund to help boroughs unlock land for council homes.