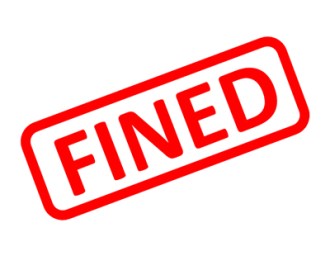 A solicitor has been fined £15,000 for wrongly advising 115 clients about the timing of their rent reviews.
David Carter Hughes, of Bannister Preston in Manchester, accepted giving incorrect advice over six years and reached an agreed outcome with the Solicitors Regulation Authority, which the Solicitors Disciplinary Tribunal approved.
Hughes, who is now a partner at the firm, advised the clients that ground rent on leasehold properties they were buying would double every 25 years when in fact it would double every 10 years.
The company received a complaint in 2019 from a client who said he had been wrongly advised on the terms of the lease and the cost implications. An internal investigation found that from 2008 to 2015 the firm used a precedent report on title in relation to Taylor Wimpey conveyancing matters.
Historically, the developer had operated a 25-year rent review but on this particular development it changed this to 10 years. As soon as the error was spotted the precedent report was updated.
The tribunal heard was told that the full extent of direct harm caused by the wrong information offered by Hughes was not known, but that 115 clients had been adversely affected which in some cases had led to litigation. Claims were also made to insurers and to the solicitors compensation fund.
The tribunal found that Hughes should have been familiar with the fact his negligence could result in a breach of his professional obligations and duties. But he accepted the error and openly informed his company, the RA and the tribunal from the moment of the client's complaint and showed genuine insight and acceptance of accountability.
He explained that his clients received the wrong advice partly because he was in the process of improving client service through a more detailed report on title documents, but there had been a failure of systems and controls which led to the errors.
Aside from the £15,000 fine, the tribunal also ordered Hughes to pay £13,350 in costs.