Rents have rapidly climbed in the South West by 10.46% in a single month, bringing the average to £1,130, Goodlord's Rental Index has found.
The South West also saw a 30% drop in voids, suggesting the region's landlords have profited from huge demand in the past month.
Similarly a large rent rise was recorded in the North East - the home of the cheapest rents in the country - where costs rose by 8% over the last month. Meanwhile voids fell by 35% in the region.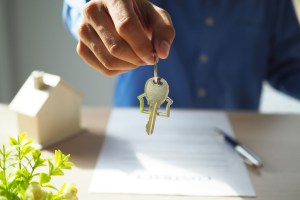 Tom Mundy, chief operating officer of Goodlord, said: "It's safe to say that there's a huge amount to contend with in the lettings sector right now.
"We're heading towards what tends to be the busiest season for rentals with a market that's already extremely busy thanks to high demand and low stock.
"Add to this the major changes coming up as a result of the Renter's Reform Bill and we're on track for a hugely impactful few months for both agents and landlords.
"Things are set to be intense for the foreseeable future; all stakeholders must make sure their operations are as streamlined as possible if they want to engage effectively with the current market."
Across the UK as a whole, rents rose by an average of 2.8% in June, taking the average cost of a rental property in England from £1,020 to £1,050 per month.
The only region to record a decrease in the cost of renting was the West Midlands, where a 2% reduction in prices was recorded.
| | | | |
| --- | --- | --- | --- |
| Region | May 2022 | June 2022 | Month on month % change Previous Month |
| East Midlands | £866.62 | £867.97 | 0.16% |
| Greater London | £1,723.10 | £1,745.56 | 1.30% |
| North East | £728.48 | £790.82 | 8.56% |
| North West | £811.16 | £838.08 | 3.32% |
| South East | £1,130.16 | £1,133.81 | 0.32% |
| South West | £1,023.09 | £1,130.07 | 10.46% |
| West Midlands | £862.35 | £845.37 | -1.97% |
| England | £1,020.71 | £1,050.24 | 2.89% |