Rishi Sunak has delayed planning reforms after Tory MPs rebelled against the 300,000 homes housing target.
Around 50 Conservative MPs have signed an amendment to the Levelling-Up and Regeneration Bill which would abolish building targets.
The government has claimed delaying the vote is due to the "congested parliamentary timetable with the Finance Bill votes next week", but it's thought that Sunak is worried about the influence of his own backbenchers.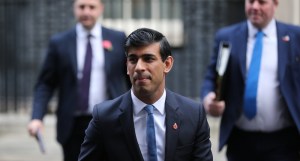 Liz Truss is against the housing targets, previously describing them as "Stalinist", but the target was part of the Conservative manifesto.
Theresa Villiers, the former Northern Ireland Secretary, said the plans would encourage "development which damages the environment and quality of life".
She added: "This is a significant victory for the backbenches. It shows that ministers know that they need to listen to us and they need more time to come up with a solution.
"We cannot go on as we are with these top-down excessive targets. We must have change. The 50 names on NC21 showed the strength of feeling there is on this issue.
Meanwhile Sir Iain Duncan-Smith said: "These top-down targets have to go, and if the government does not back down we will vote for this amendment."
Labour's Lisa Nandy, the shadow levelling-up secretary, said: "This is a complete shambles. The government cannot govern, the levelling-up agenda is collapsing and the housing market is broken."
Nandy added: "There is a case for reviewing how housing targets are calculated and how they can be challenged when disputed, but it is completely irresponsible to propose scrapping them without a viable alternative in the middle of a housing crisis.
"Labour will step up to keep this legislation moving. There is too much at stake for communities that have already been victims of Tory chaos and of a Prime Minister too weak to stand up to his own party."